Top 10 money & energy saving tips for Climate Week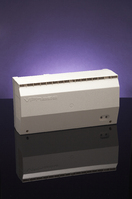 Climate Week (21-27 March 2011) is the perfect opportunity to wise up on the most energy efficient and cost effective changes you could be making within the home.
Also, with energy prices still soaring, VPhase (vphase.co.uk) has compiled the Top Ten Money & Energy Saving Tips to help your home, your pocket and the environment in 2011.
1. Domestic Voltage Optimisation
Save energy, CO2 and around 10% off your electricity bills by installing a VPhase voltage optimisation device. The unit is available for £299 including VAT and installation from national framework supplier, Eaga – or from your local electrician. It's simply a matter of fit, forget and save instantly! To see how much you can save visit: vphase.co.uk
2. Energy Saving Light Bulbs
Energy saving light bulbs use 80% less electricity than traditional bulbs and last 10 times as long. Fitting just one energy saving light bulb can save you on average £2.50 a year and by swapping all the light bulbs in your home you could save around £37 per year.
3. Briquette Maker
Recycle unwanted packaging and paper and turn it into a natural and effective alternative to charcoal. This will create fuel the eco-friendly way whilst saving on heating costs.
4. Upgrade Home Appliances
Home appliances account for a significant chunk of your household CO2 emissions so if you're thinking of upgrading, check out the Energy Saving Trust recommended home appliances.
5. Turn Down Your Thermostat
Turning your thermostat down by just 1°C could save you around £55 a year.
6. Generate Your Own Electricity
Investing in renewable energy technologies like solar panels will not only help reduce your CO2 emissions but will also be an added financial benefit. Renewable energy technologies are a great investment – especially with government feed-in tariffs now in place.
7. Switch Off
Leaving appliances plugged in and switched on at the socket means they are still using energy. Turning off TV's, games consoles and mobile phone chargers at the mains will help save money off your electricity bills.
8. Home Insulation
Did you know around half of heat lost in a typical home is through the walls? Cavity-wall and loft insulation can save you money and make your home warmer and more comfortable.
9. Plug In Energy Meter
Be more aware of how much energy your various electrical appliances consume with an energy meter. You can also check the overall incoming voltage level to your property. Go to vphase.co.uk and see how a VPhase can help reduce the voltage and cut electricity costs by up to 10%.
10. Replace Your Boiler
Save up to £225 a year on your heating bills by replacing an old G-rated boiler with an A-rated condensing boiler.