Fashion Killerz offers free listings in April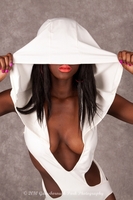 Fashion Killerz, an exciting new website which enables independent fashion designers, jewellery and accessories designers to list and sell their products in a convenient online location, is offering a free listing month in April.
The offer is open to both new and existing sellers and means that from Friday 1 April until Saturday 30th April, you can add as many items as you wish for zero listing fees.
Fashion Killerz Director, Michele Turner said: "The website already offers a cost-effective way for designers to promote and sell their items to an international customer base. There is no subscription fee for sellers to use the site. Usually we charge a listing fee of 1% of product price which lasts for an entire six months, but during April we are waiving this charge, giving designers a great opportunity to get exposure for their fabulous fashion items at zero cost. The only fees applicable will be a 4% sales fee on any items sold."
Launched in December, Fashion Killerz is already acting as a gateway for many talented designers who are showcasing a range of quality, unique ladies and menswear, jewellery, bags, headwear and other fashion accessories. Just visit fashionkillerz.com. Potential sellers can find all the information they need to register and start listing their items by clicking the Sell with Us and Advice for Sellers links on the homepage.
New Items are being regularly added and you can quickly see the latest additions by clicking on What's New.