Change your life with 7 days in Corfu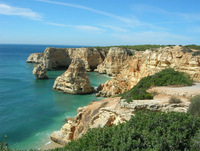 Want to turn your life around, 360°? Escape on a week-long break to Corfu, in May 2011 and discover how to change your life for the better, and sustain it, in just seven short days.
Book now to reserve your place and save £645 per person.
During the seven-night Health Hub, guests will take part in a series of workshops, encompassing exercise, nutrition and positive mind matters coaching with the highly-qualified Health Matters 360 team of experts. Delicious and nutritionally healthy menus have also been created by one of the UK's top chefs, Michelin-starred Adam Simmonds.
Described by Harper's Bazaar as the No.1 Best Mountain Escape, and ranked No.36 in The Times' Top Places to Stay in the World, The Rou Estate in Corfu provides a sanctuary for guests to relax and escape from the stresses and strains of modern life.
Seven nights at The Rou Estate, Corfu with Health Matters 360 costs from just £1,995 per person! (Saving £645 per person)
Price includes 7 nights' accommodation on a full-board basis, and an extensive programme of personal training sessions; expert nutritional consultations and workshops; relaxation and mind matters coaching sessions; delicious menus created by Michelin-starred chef Adam Simmonds; and full use of the gym and pool facilities for the duration of guests' stay, transfers to and from Corfu airport, as well as plenty of free time to relax and enjoy this breathtaking location.
Price excludes flights.
Based on dates from 9th – 16th May 2011.
To book, visit the website: healthmatters360.co.uk