Proton offers up to £1,200 deposit allowance towards new Proton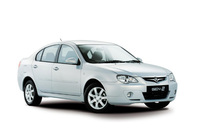 With the price of motoring ever on the increase, Proton knows that savings really count. Proton has therefore developed a series of generous deposit allowances towards the purchase of a new Proton, when bought via one of its affordable finance schemes.
Under the scheme, motorists can take advantage of between £500 and £700 towards their deposit on the ecoLogic. With lower CO2 emissions and fuel costs, the dual fuel LPG ecoLogic from Proton comes with a £500 (GEN-2) or £700 (Persona) deposit allowance when financed with Proton Finance.
Motorists can also get their hands on up to £750 deposit allowance towards the GEN-2 – the ultimate family hatchback featuring Lotus ride and handling.
Last, but not least, a whopping £1,200 deposit allowance is available on the GEN-2 Persona. Ideal for taking a full-grown family in elegant, air conditioned comfort, motorists can benefit from a first repayment three months after ordering.
Simon Park, General Manager Sales and Marketing for Proton Cars (UK) Ltd. said: "By rolling out this exclusive finance deposit contribution scheme across our dealer network in the UK, we hope that customers will really feel the benefit at a time when every little helps – especially when buying a new car."
To find out more about any of these offers or arrange a test drive, visit proton.co.uk. This offer ends 30 June 2011.