London College of Fashion celebrates the Tuxedo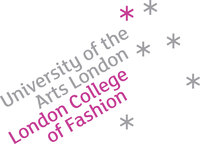 London College of Fashion, one the world's leading providers of fashion education and exponent of the multi-billion pound fashion industry – today announced a collaboration to celebrate 150 years of a very British icon, the Tuxedo.

London College of Fashion (LCF) which attracts creative talent from all over the world, has teamed up with internationally renowned Henry Poole & Co of Savile Row and luxury fabric supplier Dormeuil on this major project to re-invent the Tuxedo for the 21st century: The Little Black Jacket – Celebrating 150 years of the Tuxedo.

The resulting work will travel internationally to a number of destinations, including as a 'pop-up' in Harrods and the Burlington Arcade in London and to Tuxedo Park in New York , where the black jacket was first worn in America – with other international dates for 2012 to follow shortly. Visitors will have the opportunity to chart the Tuxedo, a garment that effortlessly sums up traditional values of Britishness, excellence, fashion and sophisticated style - from its invention by Henry Poole and Co in Savile Row in 1860 to the legendary status that is has today.

Re-inventing the Tuxedo for the 21st century are a group of talented LCF BA (Hons) Bespoke Tailoring students who have been partnered with actors from the Drama Centre at LCF's sister college Central Saint Martin's to create tailor made tuxedos. To illustrate the creative process two films have been produced – the first a behind the scenes documentary, the second a stunning black and white fashion short.

As well as creating bespoke tuxedos, LCF has commissioned a publication by bringing together high profile faces from its extensive network of supporters, including Chairman of the British Fashion Council Harold Tillman CBE (himself an LCF tailoring alumnus) who has personally endorsed the project as a "perfect example of some of the finest British craftsmanship." Other VIP stars who have been shot in their favourite Tuxedos, with an accompanying vignette outlining what makes this distinctive item of clothing so iconic, include supermodel Marie Helvin, musician Mr Hudson, Gordon Richardson (Topman) and jeweller Robert Tateossian.

Professor Frances Corner OBE, Head of College at London College of Fashion has also been photographed in a specially designed Tuxedo, which has been accepted attire for women as well as men even before Yves Saint Laurent's stunning interpretation in the 1960s.

She commented, "The Little Black Jacket project has been a wonderful and rare opportunity for students from different disciplines and courses - from design and styling to film and photography – to collaborate with industry and across colleges within University of the Arts London, to immerse themselves in this creative and exciting brief celebrating the 150th Anniversary of the Tuxedo. This project has already attracted extraordinary interest and we are currently in discussion with various partners in the UK and overseas illustrating the iconic power of the Tuxedo."

With a resurgence of interest in menswear, there is no better time for London College of Fashion to talk Tuxedo for the 21st Century!