Hiking the Corfu trail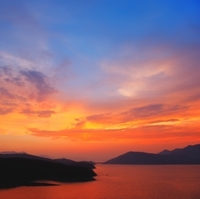 Walks Worldwide offers the chance to enjoy one the most famous walking routes in Europe, the Corfu Trail. Whilst two weeks are required to walk the entire route which stretches the entire length of the island, Walks Worldwide also offers a 10 day trip to enjoy selected sections.
Walkers can expect to visit hundreds of friendly mountain villages whilst hiking along age-old tracks and mule paths which climb, descend and meander through olive groves and vineyards, all accompanied by spectacular views.
The 10-day self-guided holiday can depart any day of the week from 1 May and costs from £535 pp (2 sharing).
This includes 9 nights' accommodation, some meals, transfers, baggage transfers (while walking), maps and notes.
Walks Worldwide can also book flights on request.
For more information and bookings, visit: walksworldwide.com