USA road trips: George Washington Memorial Parkway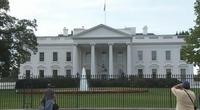 This parkway serves as a gateway to America's capital city and a living memorial to its first president, George Washington.

It runs for 41 miles passing monuments and memorials, wildlife preserves and historic homes, majestic waterfalls and scenic overlooks, all connected by a roadway designed for pleasure driving. Framed by low stone walls, the parkway offers scenic views of the Potomac River and historic sites at several locations. Intimate woodland scenes give way to extensive views of the Potomac River.

Beginning at Mount Vernon Estate and Gardens, visitors can see the original plantation home of George Washington. Preserved as an 18th Century manor home with surrounding outbuildings, gardens and fields, visitors can experience the true feeling of a plantation home. Along the way, you can visit Riverside Park, Fort Hunt, or the Collingwood Picnic Area and take in a relaxing and scenic view of the Potomac River. Visitors can stop and watch for birds at Dyke Marsh Wildlife Preserve or stay awhile at Belle Haven Park. Jones Point Park offers an opportunity to picnic with views of the Potomac River and the historic lighthouse that provided a warning light for naval ships approaching the Washington Navy Yard.

After lunch, stop at Arlington National Cemetery and then journey on Memorial Avenue, lined with military monuments, including the Women in Military Service for America Memorial, a unique living memorial honouring all military women. The USMC War Memorial, the Netherlands Carillon, and the Navy Marine Memorial provide connections with historic events of the USA.

Natural and historic sites are located along the northern end of the parkway, with trails for hiking and scenic spots for picnicking. The journey ends at Great Falls Park, where the Great Falls of the Potomac challenged the engineering skills of George Washington. The history and scenic beauty of Great Falls provide a fitting end to a journey through the lands that George Washington travelled by horse.