To Japan with love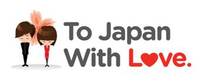 AirAsia Berhad, AirAsia X, AirAsia Indonesia and AirAsia Thailand together officially launched today a year-long inter-regional campaign aimed at helping Japan get back on its feet after its recent triple disaster.

The campaign, To Japan with Love includes, among others, a fundraising drive across the airline's entire network and logistical support for an ASEAN Secretariat-led regional youth outreach program. The campaign is a gesture of support and solidarity to the people affected by the 9.0 magnitude earthquake and tsunami and the ensuing nuclear disaster that affected North Japan recently.

The campaign was launched by Dato' Sri Dr Tony Fernandes, Group CEO of AirAsia and Founder of AirAsia X, together with Mr. Koichi Ito, Minister & Deputy Chief of Mission of Japan Embassy in Malaysia.

Also present at the launch were Dato' Kamarudin Meranun, Deputy Group CEO of AirAsia and Co-Founder of AirAsia X; Azran Osman-Rani, CEO of AirAsia X; Capt. Dharmadi, CEO of AirAsia Indonesia; Tassapon Bijleveld, CEO of AirAsia Thailand; Dato' Fam Lee Ee, member of the Board of Directors of AirAsia Berhad; Kathleen Tan, Regional Head of Commercial of AirAsia, Mr. Aaron Soo, CEO of Sunway Lagoon and representatives from Japan Embassy and Japan Foundation in Malaysia.

The To Japan with Love campaign will run from today for one year, depending on the situation and needs in Japan. All donations collected from the campaign will be handed over to Japan Platform, a consortium of 32 Japanese NGOs at the forefront of recovery efforts in northeastern Japan.

"This campaign comes from the hearts of the 8,000-strong AirAsia staff. AirAsia have a strong record of helping communities in need. AirAsia was there for Phuket after its tsunami, for Bangkok after its social unrest, for Padang and Christchurch after the earthquakes. Now AirAsia is here to reach out to our brethren in Japan to help the nation get back on its feet. Recovery is easier when we pull through together, and AirAsia is assisting the best way we can," Tony said.

Throughout the campaign, special donation boxes will be made available on all of AirAsia (AK), AirAsiaX (D7), AirAsia Indonesia (QZ) and AirAsia Thailand (FD) flights for guests to donate towards this worthy cause. AirAsia operates more than 4,000 short- and long-haul flights per week to destinations across ASEAN and in East Asia, South Asia, Middle East, Oceania and Europe.

AirAsia will also sell 5,000 special themed limited edition wristbands onboard all its short- and long-haul flights across its entire network to raise more funds for Japan. These wristbands will be available for RM10 a piece.

Last year, the entire group carried around 28 million guests and is expected to carry more this year. AirAsia hopes to raise USD1million for the people of Japan and expects guests to come together to contribute to this worthwhile cause.

As the main sponsor of Altitude X, a climbing expedition that will take Khoo Swee Chiow to eight mountains across its long-haul destinations including Mount Fuji in Japan. AirAsia X will offer tour packages which include the climb to Mount Fuji with Swee Chiow via AirAsiaGo. AirAsia X CEO, Azran Osman-Rani will also join Khoo to Mount Fuji as a gesture of support towards Japan.

AirAsia will also host a special charity evening of Magical Musicals, a West End Production, on June 18, 2011, at 7:00pm at the Amphitheatre @ Sunway Lagoon. Tickets for the show, priced between RM120 and RM360, are available on redtix.airasia.com.

All proceeds from the sale of wristbands, tickets and tour packages will be channelled to Japan Platform.

He added, "As the people's airline, AirAsia flies millions of guests each year and are able to tap more hearts to join us in this campaign. Our guests have been very kind to help in previous campaigns, such as in raising funds to help heart patients. We invite our guests from around the world to generously and actively participate in our outreach campaign again, this time to assist the affected communities of Japan."

Meanwhile, AirAsia will also be providing free flights to Japan for a group of participants of the ASEAN Youth Caravan of Goodwill to Northeast Japan, which will start in June. The caravan will bring together youth volunteers from across the ASEAN region to support and convey goodwill to the Japanese people. The participants will be visiting the communities affected by the disasters to perform cultural shows and share experiences to help ease the burden of the residents and to foster cultural ties.

"AirAsia is committed to support the projects of ASEAN. As a neighbor of Japan, it is only right that we, the ASEAN community, help. And the magnitude of the disasters dictates that we work together to help Japan recover. AirAsia is proud that the youth of our region are heeding the call for selfless service. AirAsia salutes and supports them," Tony added.

AirAsia had also supported an earlier Malaysian government-driven aid campaign by contributing cargo capacity valued at RM4 million to fly humanitarian aid for Japan on AirAsia X. Dato' Kamarudin Meranun and Datuk Abdul Azeez Abdul Rahim, President of Putera1Malaysia club delivered the relief supplies to Japan in March. The supplies were distributed by the Malaysian Embassy in Japan.

AirAsia, which is headquartered in ASEAN and has 12 hubs across the region, has been an active supporter of region-wide initiatives to help improve business and the lives of its people.

In conjunction with the official launch of the aid campaign, AirAsia X is offering promotional all-in fares to Tokyo from as low as RM199 one-way for economy seats and from RM1,569 one-way for premium seats. The promotional fares are available for booking from 10 to 22 May 2011 for travel from 1 June 2011 to 29 February 2012. AirAsia X has three weekly flights between Tokyo (Haneda) and Kuala Lumpur.

Follow AirAsia on the social media sphere for latest information and real-time updates via Twitter (twitter.com/AirAsia) and Facebook (facebook.com/AirAsia).