Dalat Palace tops prestigious golf poll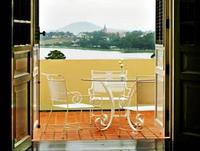 For the second years running, the title of 'Best Course in Vietnam' has been bestowed on Dalat Palace Golf Club.
On 4 December this venerable Central Highlands golfing venue once again achieved success when Asia's top golfing publication, Asian Golf Monthly Awards featured the course in it's selection of the best golfing locations in Asia.
In 2008, Dalat Palace narrowly beat its sister club Ocean Dunes to claim the number one spot. It was the first time the category of "Best Course in Vietnam" had been included.
The course is piling up the accolades since it was restored to its current glory in 1994 and it was rated best course in Vietnam by Planet Golf surveys and Golf Digest (USA) in 2003, 2005 and 2007.
For more information, visit: vietnamheritagetravel.com