Summer in South Africa: Low prices and high temperatures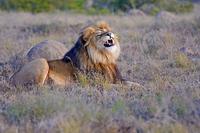 South Africa is one of few places in the world where the prices go down during the UK summer months – yet it is the best time of year to visit the Kruger National Park, with hot but comfortable daytime temperatures of around 25º C and low rainfall so game is easier to spot as the vegetation is less dense.
South Africa villa holidays expert Fleewinter is one of the UK's leading operators and it has just created a special summer safari itinerary from just £1250 pp (2 sharing), including flights.
The 7 night Affordable Kruger & Panorama self-drive holiday provides a chance to explore the southern and northern Kruger regions, with accommodation located outside the park allowing you to not only enjoy day trips into Kruger, but also to explore the beautiful surrounding area.
The first three nights are spent at the Rissington Inn, a 4-star guest house with just 14 bedrooms and two family suites, on 10 acres of land and just 40 minutes from the southern section of the Kruger. It is also an ideal base to explore the surrounding Panorama Route.
The second half of the week is spent with three nights staying at Sefapane Lodge in Limpopo Province which is just two minutes' drive from the Phalaborwa Gate of the north section of the Kruger.
The lodge is comprised of 31 fully-serviced rondavels (African huts) and 18 three and four star luxury self-catering safari houses. There are also two swimming pools for a relaxing swim after a day on safari spotting the Kruger's big game.
The final night is spent at Shivulari Lakeside Lodge en route back to Jo'burg.
The price includes international flights, car hire, 7 nights' accommodation as detailed above, safari activities as per itinerary and some meals.
For more information and bookings, visit: fleewinter.com