Good news for the Cyprus property market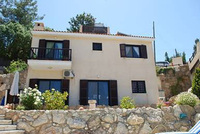 Recent figures from the Department of Lands and Surveys show that 1,316 property transfers took place at District Lands Offices throughout Cyprus during June 2011 which is a notable increase of over 100, on the number that took place in May 2011.
Cyprus' Interior Minister Neoclis Sylikiotis noted that there is now the possibility of issuing Title Deeds at the rate of 1,200 a month and 25,000 annually by reducing cumbersome procedures and making the system faster.
"This is very good news for the Cyprus property market", says Kim Brown, Director of Overseas Guides Company (OGC), Overseas Guides Company specialists in writing unbiased Guides for buyers of properties abroad.
"Sadly, the difficulty in securing Title Deeds has been a major problem to purchasers of property in Cyprus for far too long with some owners waiting over ten years to receive their Title Deeds! You can sell your home in Cyprus without Title Deeds, but it's not as easy."
In 2011 so far, 6,213 transfers of property have taken place. These properties had a declared sale price of €953,715,113.69, which the District Lands Offices uplifted to an accepted price of €1,027,779,359.71; an increase of 7.8%.
"This increase in "value" of homes is another anomaly from the Cyprus Government" adds Kim, "where they "upgrade" property values thereby securing a higher rate of tax."
"Cyprus does have a lot that appeals to the British not least good weather, driving on the left, low crime rates, friendly people most of whom speak English and the island has attracted thousands of British ex pats over the years. Currently prices of properties are still low following the world recession, so those wanting a new life style should consider securing a well priced property in 2011 rather than waiting until next year when most pundits predict a steadying of the property market which inevitably brings price rises in due course.
It is also interesting to note that enquiries for our Cyprus Guides have shown an increase of 114% during the months of April, May and June, a sure sign that more British people are seriously considering a purchase there."
Property currently available in Cyprus includes:- Peyia, a small, hillside village overlooking Coral Bay and the Paphos coastline. A unique stone built 3 bedroom 3 bathroom villa with Title deeds!
This beautiful three bedroom detached villa with open plan living/dining area is surrounded by fields and yet close to Peyia centre and five minutes drive from the beach. Features include swimming pool and log burner together with DG/AC.
All the amenities and facilities you need are within a few minutes' walk. A short drive will take you to the popular Coral Bay beach. There are regular bus services from the village and plenty of taxis.
The location is an ideal base for exploring the Akamas nature reserve with its fascinating turtle breeding beach. The Troodos mountain range with its wonderful scenery and traditional villages is approximately 1 1/2 hours drive.
Paphos town centre, harbour (boat trips, scuba diving) tourist area, world heritage site and water park can be reached within 15 minutes. £570,000. purpleinternational.eu
(Ref DEV 2658)
Guides for buying in Cyprus available from OverseasGuidesCompany.com.