Hong Kong on a budget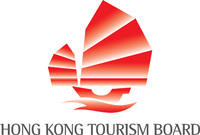 Contrary to the Post Office Travel Money Survey holidaymakers looking for a stylish-yet-affordable holiday can look East and head to Hong Kong. Hong Kong offers such a varied combination of attractions to enjoy for absolutely ridiculously low prices, if not for free.
Dawn Page, Director - UK & Northern Europe commented: "I am a little surprised at some of the costs quoted for Hong Kong as they do not match our figures, for instance a typical 3-course meal for 2 adults including a bottle of house wine at Peking Garden ranges from HK$400-600 (£35-£53 using the Post office exchange rate on 12th September of 11.28 = £1) not £88.63 as quoted in the Post Office Survey."
Other classic Hong Kong experiences that won't break the bank include:
Free
Tai Chi classes for an active and relaxing start of the day, join a Tai Chi Class, an absolutely free revitalising work-out involving the control of movements and breathing.
Take the Central Mid-Level escalator, the world's longest outdoor covered escalator climbing 135m, which offers an alternative way of travelling to Lan Kwai Fong and SoHo and an excellent sightseeing experience.
Chinese Medicine Class, learn the aged old secrets of Chinese medicine dating back five millennia.
Chinese Tea Appreciation class, start your journey into the world of tea at a cosy teahouse called Lock Cha, which translates as "a pleasure of tea"
Stroll along the Avenue of Stars on Kowloon's waterfront - not only is it free but also offers scenic views of Hong Kong's stunning skyline and a great place to view the Symphony of Lights.
Under 40 pence
The iconic Star Ferry is a must-do and an alternative way to explore Victoria Harbour, with tickets costing 26 pence. For a double treat, travel after 8pm to enjoy the Symphony of Lights, the world largest permanent light and sound show displayed daily over 40 buildings.
For a historical and cultural tour, board the legendary 100-year-old Tramway (otherwise known as Ding Ding to the locals), one of only three cities in the world still operating double-decker trams. Costing only 20 pence for adults, it travels through some of Hong Kong's hot spots, including Central, the classic 'East meets West' part of the city.
Travel on the MTR (Hong Kong's underground system) for as little as 35 pence
Under £1
Dining in Hong Kong doesn't have to be expensive. With an endless selection of cheap noodle bars and roast shops, Hong Kong can be a very reasonable dining destination including the most affordable Michelin starred restaurant in the world where diners can enjoy gourmet dishes from as little as 89 pence at Tim Ho Wan.
Under £3
For around £2.50, take the Peak Tram that climbs 373m to the top of Victoria Peak to soak up the stunning views of Hong Kong's skyline and the lush green countryside.
There are several museums that showcase Hong Kong's history, arts and culture; these are usually for free or under £2.
To make your pound go even further, here are some more recommendations to enjoy Hong Kong on a budget:

Get out for an urban tour on foot using the six-themed, self-guided free walking tour booklet.
For further ideas on how to make the best of your time in Hong Kong without blowing the budget and more travel information on visiting Hong Kong please go to discoverhongkong.com.