Create the perfect Christmas feast with Cacomo Gourmet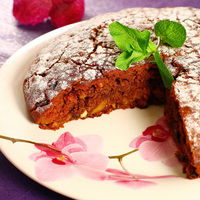 As the grand finale of the year approaches with Christmas, even the most superior host may be feeling a little mild panic as well as excitement. You're not just planning a show-stopping Christmas lunch, but a full season of feasting and revelry, with perfection simply par for the course.
Which is where Cacomo Gourmet comes in, because this Christmas you can confidently and comfortably opt out of some of the legwork and visit cacomo.co.uk, the online hub for gourmet food and luxury goodies for in-the-know foodies.
Launched by London-based foodie and entrepreneur Chinenye Ikwuemesi to cater to those who love food, Cacomo Gourmet offers fine and gourmet food and pastries.
The Cacomo Gourmet Christmas range includes all the Yuletide essentials for a discerning shopper - including dishes prepared to order by Cacomo Gourmet's team of chefs, made from fine and fresh ingredients, delivered to your door.
On the big day itself, what better way to get the party started than nibbling Cacomo Gourmet's delicious puff pastry Hors d'Oeuvres over a chilled glass of champagne?
Christmas would not be Christmas without a turkey, so you will already have your Cacomo Gourmet Barroso Organic Turkey roasting in the oven (order by December 9).
You'll need some top quality trimmings with that. Thankfully the website offers a selection of made-to-order recipes, including Rich Bread sauce and Cranberry and Redcurrant sauce.
After a day's feasting a light supper of Goose and Turkey Terrine with red berries and Bay Leaves might be in order or perhaps the Cacomo Gourmet Christmas Special Seafood Chowder? Cacomo Gourmet's beautiful Christmas biscuits would follow nicely, if they have lasted that long. Cacomo Gourmet also offers classic Christmas pudding as well as rich Christmas cake, which serves 8-12 people.
For Boxing Day, what about impressing your family and friends with a Wabertwaite Cumberland whole boneless Smoked Ham - it arrives already cooked so you don't have to get up too early.
Before the diet season kicks in, you would be well advised to seize the opportunity to enjoy some of Cacomo Gourmet's Christmas Classic Chocolate Torte; its memory will sustain you through the January gloom.
Visit cacomo.co.uk to select from an unparallel range of edible delights; your biggest problem this Christmas will be getting your guests to leave!