Free Inca Trail permits for world expeditions trekkers in Peru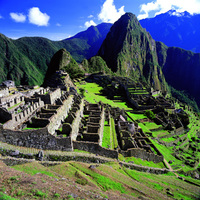 With the 100-year anniversary of the Machu Picchu discovery all eyes are on Peru this year: it was on 24 July 1911 when Hiram Bingham stumbled upon jungle-and-vine-coated ruins during an expedition to find an ancient Inca Empire in the Andes mountains. Machu Picchu was declared a UNESCO World Heritage site in 1983 and in 2007 it was crowned as one of the New Seven Wonders of the World via a worldwide Internet vote.
World Expeditions is offering free permits on all its nine South America trips that take in Peru, including: the popular family friendly itinerary; the multi-activity journey that combines rafting, hiking and cycling; and trips that venture into nearby Bolivia.
All Inca Trail itineraries combine the historical and natural attractions of Peru with a trek along the classic Inca Trail, a must-see trip for many. Covering different levels of activity, the trips appeal to everyone wishing to visit Peru, from experienced hikers to those aiming for a softer approach to adventure.
The offer applies to new bookings made by the 30th of November 2011 and for trips departing in 2012 (subject to trip and permit availability and minimum number requirements).
For more information and bookings, visit worldexpeditions.co.uk. World Expeditions' all-inclusive policy ensures there are no local payments. Prices do not include international flights, however these can be arranged on request.