Top 10 Mauritius villas of 2011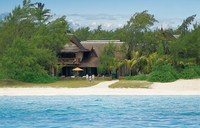 Reflecting on this year Villas de Maitre have seen new trends and wanted to share with you thier portfolio's top 10 Mauritius villas and apartments for rental in 2011.

A hugely successful trend in Mauritius for accommodation is the wide range of brand new luxury beach apartments and penthouses on offer. These beachfront properties are making a refreshing change to the hotel and also enhancing to the Mauritius experience by enabling guests to live like a local and get outside the tourist zones. All the apartments are newly built, privately owned and managed by professional teams for housekeeping, security and concierge. This year has seen the opening of such apartments each corner of Mauritius and the uptake has been beyond our expectation and the feedback is positive. The guests appreciate the privacy, style and service whether on holiday with the family, business trip or an extended stay.
This year has also seen the opening of many top luxury private villas with chefs, butlers and maids and the uptake has been excellent. Some beachfront villas are newly built by private owners, some are boutique villas run like small luxury hotels fully staffed and others are substantial investment properties on private estates. All offer a home from home top class stay whether you are a group of friends, private wedding party, large family holiday or a corporate retreat.

Luxury Beach Apartments
Cape Point Apartments – Cap Malheureux (north coast Mauritius)

Cape Point has four spacious 3 bedroom apartments and the second floor 4 bedroom offering a high level of comfort and stunning views over the lagoon with the small outer island of Coin de Mire. The swimming pool has a large wooden decking area and a bar pool. Cape Point is located in the exclusive and quiet area of Cap Malheureux and is only five minutes away from the bustling resort of Grand Bay. This property has been a great success for large family reunions and weddings.

Leora Beach Apartments – Tamarin-Black River (west coast Mauritius)

Brand new for 2011 these first luxury apartments for rental on the west coast were a hit from the moment they were launched in July. Leora Beachfront Apartments are in a stunning location with amazing sea views and private access to the sea within a stylish setting. There are 12 apartments and 2 penthouses of 3 bedrooms each set in four stylish blocks. Nearby are top-rated golf courses, sports clubs and commercial centres with shops and restaurants.

The opening of such apartments in other seaside locations is a welcome addition to what the island offers as they offer privacy, style and service required by many clients coming to Mauritius on business or for an extended stay. It is also ideal for families, groups of friends and small corporate groups looking for an alternative to the luxury resorts.

Luxury Villas

Villa Athenee – Poste Lafayette (east coast Mautitius)

A firm favourite year on year, this 5 bedroom beachfront pool villa is stylish and spacious; a real home from home. Guests appreciate the ambience of the villa, deck, pool and lovely soft sand of the beach as well as the delicious cooking provided by Marie-Josee. Excellent choice for a group of friends or large family.

Villas Hermes – Belle Mare (east coast Mauritius)

Villas Hermes 2 with its 5 bedrooms can be rented along with Villa Hermes 1 with 4 bedrooms. A popular villa on the finest beach of Belle Mare and right near One&Only St Geran. All bedrooms are ensuite and air-conditioned. The outside covered terrace leads to a spacious lawn overlooking the powder beach and quiet bay. Great for families with small children as well as groups of friends. Well located near several top golf courses and 5 star hotels these villas are a long time favourite of our clients. The staff show a love and dedication in their housekeeping and cooking and offer a truly authentic Mauritius holiday experience.

La Boiserie- Mont Choisy (north coast Mauritius)

This well positioned charming 4-bedroom villa with guest cottage sleeps up to 8 adults and 2 children and boasts a beautifully maintained front garden, laid out to lawn and sand, leading to a covered wooden gazebo for dining and overlooking the beach and beautiful blue bay of Mont Choisy. Its location its great for sea sports enthusiasts with the Blue Water Diving Centre and the Big Game Fishing Centre (Le Corsaire )just 75 metres away. This villa has been very popular for large family groups with small children.
Le Jardin des Salines- Black River (west coast)

Built along the beach of a large family estate off the beaten track on this fabulous peninsula close to Black River and Le Morne, these stylish villas ticked all the boxes. With 3 bedrooms, spacious beachfront private pool, on a lovely beach and with great homemade Mauritius cooking.

Villa Tiara-Poste Lafayette (east coast Mauritius)

Stunning beachfront Villa Tiara has welcomed many of our guests this year. A luxury stay in this boutique villa is with service chef, butler, housekeeping 24/7, own private heated pool, hamman/sauna and gym. The villa can accommodate 12 adults and additional children. It can be rented on bed and breakfast, half board and all inclusive. Along with sister Villa Almira the Sankhara villas can accommodate up to 18 adults plus 6 additional beds.

Villa Almira-Poste Lafayette (east coast Mauritius)

A popular 3 bedroom all ensuite villa with own private pool. A pampered stay for all the guests with butler, chef and housekeeping.

Family groups, golf groups, large private weddings and corporate retreats have enjoyed both Villa Tiara and Villa Almira this year.

Anahita Suites- Anahita (east coast Mauritius)

Beautifully spacious 1,2 and 3 luxury bedroom suites/apartments with breathtaking views of the turquoise lagoon or views of the lush golf course with a stunning mountain backdrop. Superb breakfasts, many complimentary activities and top class restaurants. Well equipped gym, variety of sports activities and a relaxing spa. OurSpace children's club and Teen's club. The Anahita Golf Course benefits in as many ways as possible from its beautiful, natural setting. You have spectacular rocky outcrops, large native trees and jaw-dropping views of the mountains and Indian Ocean.

"The 18th hole is one of the most impressive in the world" - Ernie Els
With the offers available at Anahita and the huge range of top level facilities we are always happy to recommend the resort to our clients.

Heritage Villas – Bel Ombre (south west coast Mauritius)

Open this year for rental these spacious 2,3 and 4 bedroom villas overlooking the ocean and the 18 hole golf course of Bel Ombre. Guests staying here have relaxed and been spoilt. Whether golfers or not there has been plenty to do with free access to the C Beach Club, restaurants, bars, spa and sports facilities of hotels, Heritage Le Telfair Golf & Spa and Heritage Awali Golf & Spa.

For more information, visit villasdemaitre.com.