West Country coaches to Floriade 2012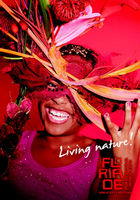 West Country garden lovers have the chance to visit a unique horticultural expo next year that is only staged every 10 years.
Weston-super-Mare coach operators Bakers Dolphin are running three visits to the unique Floriade 2012 in Venlo, Holland – an event dubbed as a global spectacle in which dozens of countries participate.
Coaches will leave the region in May, July and August for the event, which includes daily programmes of music, theatre and dance in five themed worlds set in 66 hectares of parkland and each separated by woodland.
Amanda Harrington, Sales and Marketing Director at Bakers Dolphin said: "For those who love flowers, fruit, trees and the natural environment this is as significant as the Olympics will be for sport fans.
"We have secured accommodation in Valkenburg and will be taking our luxury Gold Coach on the July trip for those who want to arrive at the event in style. We believe there is going to be great demand from this region for the event, which will include attractions like a spectacular cable-car ride and the floral displays that Holland is famous for."
The four-day Bakers Dolphin excursions leave on May 4, July 24 and August 24 and can be booked online at bakersdolphin.co.uk. Details of Floriade 2012 can be found at floriade.com.