What type of adventure traveller are you?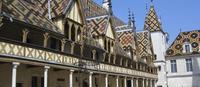 Just as people come in all shapes and sizes, so do holidays. Take a look at the type of trip below and find the true adventurer within. Adventure travel company, True Traveller has selected some of the most popular tours for adventurers of all types.
1. Culture Vulture
Characteristics: You like to get something out of your holiday besides a tan and a hangover. Ruins are good, as are ancient civilisations, extinct volcanoes and a chance to meet like-minded people.
Ideal trip: Golden Triangle Delhi, Agra & Jaipur. Spend six days traversing the famed Golden Triangle of Delhi, Agra and Jaipur. Explore the sites of hectic Delhi and onto Agra to marvel at the majestic Taj Mahal, the ultimate romantic gesture. Visit Fatephur Sikri, the 'Deserted City' of red sandstone, the Amber Fort and the sites of Jaipur. Prices start from £439 for two people travelling excluding flights.
2. Hard Core Adventurer
Characteristics: Hotels? They're for softies! You want to camp, take local buses, have homestays in and in an ideal world, catch your own supper too!
Ideal Trip: Delta & Falls Experience. Well we can't promise you'll have to find your own food, but this 10 day tour, explores the best of Botswana, Namibia and Zambia. You will meet the San bushmen on the fringes of the Kalahari Desert, get into the wild with game walks, dug-out canoe rides, and wilderness camping in the Okavango Delta, cruise the Chobe River at sunset, get wet at the mighty Victoria falls. All this from £699 excluding flights, but after all, you probably don't want to fly!
3. Family Adventurer
Characteristics: A trip to the beach with the kides fills you with dread. Sure you like to relax, but also to have some good family fun and teach the little ones something at the same time.
Ideal Trip: A Taste of Morocco, where you and the family can enjoy the bustle of exotic Marrakech and the tranquil majesty of the nearby High Atlas mountains. You will stay in a typical Berber village, sample traditional food at the house of a local family and walk in the valley amongst terraced fields and fruit orchards. Prices start from £550 including flights.
4. And finally, the Soft Adventurer
Characteristics: You want a bit of an adventure, but don't want to carry your own bags. You love wine and the good things in life, but don't want to feel guilty about your indulgences, so a bit of exercise is called for too.

Ideal Trip: Burgundy Cycling Weekend Enjoy fine food and wine whilst exploring a heritage stretching from the Gauls to the Romanesque in the beautiful Bourgogne countryside with attractive patchwork of lush pastures and broad-leaved woodlands, interspersed with extensive vineyards. This is one of France's foremost wine regions and you can enjoy the produce of Pommard, Beaune, Nuits Saint Georges. This trip is a wine lover's delight with an appreciation of the food, wine and the countryside but also provides some healthy exercise to justify a little indulgence at the end of each day. Treat yourself, 5 days from £499 excluding flights.
For more info, see trueadventures.co.uk.