Full steam ahead for Florida foreclosures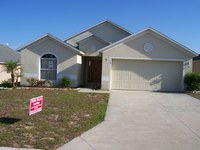 Florida has been a tricky State for foreclosures. Not only does it form part of a group of US States where foreclosures are handled with judicial oversight, thus protracting the process, but it also has a higher volume of them. Compound this with the "robo signer" scandal and the system all-but stalled. But there's good news, the kinks have been ironed out and it's all systems go for Florida foreclosures.
Adam Cornwell, Managing Director of Feltrim International, is pleased with the progress, "Whilst more homes may be starting the foreclosure process as this period of limbo comes to an end, many more are also finishing it and hitting the Florida property market. Fortunately there are many investment buyers out there, particularly from Canada, Brazil, the UK and Far East, who are ready and waiting to snap up this flood of bargain homes. In fact a recent study from listing website Point2 showed that over 31% of foreign investors looking at the US for real estate homed in on Florida. And, with new home construction currently at a stand-still, existing stock will continue to be their preferred option."
Adam continues, "It's not just price that underpins the investment proposition in Florida, rental potential is a key factor that creates stability. 51 million tourists came to Orlando last year, many of them to explore Walt Disney World, and short-term lets are booming. Meanwhile unfavourable mortgage lending, a lack of confidence and the need to wait for two or three years for a credit rating to rebound after a foreclosure, creates a huge local demand for long-term rentals. Investors can soak up 8 to 10% return on investment in rental income and wait patiently while the market readjusts and recovers – which indeed it already is. The US economy is improving and current unemployment levels are at 8.3%, a three year low. Fewer people are defaulting on their payments and property prices are on a natural rise."
The "robo signing" scandal which came to a head at the end of 2011 centred around under-qualified bank personnel blindly signed thousands of foreclosure papers on a daily basis without verifying the authenticity of the paperwork - a practice that was inadmissible. The subsequent law suit stalled foreclosures while cases were investigated for fraudulent activity. Whilst this was good for the homeowner, delaying their impending foreclosure, it was frustrating for the property market. The result was the average time it took for a foreclosure to complete rising from 169 days in Q1 2007 to 806 days in Q4 2011 – well over two years. Fortunately, in February of this year, the five major lenders involved in robo signing came to a 25 billion dollar settlement agreement which paved the way for a fresh wave of foreclosures to hit the market.
According to RealtyTrac, one of America's most trusted sources of foreclosure statistics, overall foreclosure filings in Florida, which include initial notices, notices of sale and repossessions, were 40% higher in February 2012 than they were in 2011 - but remember this is coming from a very low base. Florida is taking steps to increase the number of judges and administrators on hand to clear the paperwork and the hearings and flush the glut of foreclosures through the system. This is very much in the banks' interest as all the while they are carrying the cost of securing, insuring and maintaining the homes on their books.
Florida's housing market peak was in 2006 to 2007 and maybe it'll take a while to get back there but prices are already moving back in the right direction, albeit slowly. The only time anyone can pinpoint the bottom of the market is when it's out the other side, by looking in the rearview mirror and making the call, but conditions are most definitely stabilising and when finance becomes more readily available there will be a sharper upswing.
Foreclosures On the Market:
Detached House, Haines City, Florida
Bright 165m² three bedroom two bathroom home with a screened-in heated swimming pool, hot tub and shower to the rear. Spacious eat-in kitchen with all appliances, separate utility room and master suite with walk-in wardrobe. Private corner plot in a nice, gated community where short-term rentals are allowed.
Price: from 150,000 USD (approx 94,393 GBP)
Detached House, Davenport, Florida
Built in 2005, this three bedroom two bathroom 165m² property has one of the keenest price tags you'll see on a foreclosure in this area. Just three miles from the main interstate highway I-4 bringing you to Walt Disney World in 20 minutes and 30 minutes to downtown Orlando – a 13% net rental return on this property is highly reasonable after costs and taxes.
Price: from 65,000 USD (approx 40,903 GBP)
For more information, visit feltriminternational.com.