Bunga Bunga to launch The Euro Disco Club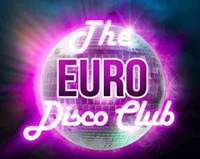 This summer Bunga Bunga will launch The EDC-Euro Disco Club, an entire nightclub dedicated to the world's most kitsch competition: The Eurovision SongContest. The walls will be covered with memorabilia from this annual institution, including gold discs, photographs of Jedward and Terry Wogan, and oversized blinds embossed with Abba, Scooch and other Euro Hall of Fame legends. Karaoke will be the order of the day, with guests having the chance to belt out pop hits on stage. A Eurotrash-inspired fancy dress box offers enough flares, spandex and lamé to keep revelers entertained and dancing until dawn.
Cocktails at The EDC will be inspired by the greatest hits and flops of Eurovision with names such as Waterloo, a heady blend of Swedish Aquavit, Banana Liqueur and 7up, France's Mon Amour, a winning mix of Grey Goose Vodka, Lychee Juice, Rose Water, Peach Liqueur and Perrier Jouet Champagne and the only country to do it three times in a row-Ireland's All Kinds of Everything, a smash hit with Jamesons, Condensed Milk, Chocolate Bitters and Guinness.
Owners Duncan Stirling and Charlie Gilkes' previous projects include secret speakeasy bar, Barts and 80s themed nightspot Maggie's. Deriving its name from Italy's most titillating joke, Bunga Bunga launched last autumn and is a tongue-in-cheek bar and pizzeria serving authentic cocktails and cuisine in a vibrant space dedicated to Italy's finest icons.
So to avoid scoring nul points at the weekend, head down to The EDC.
The Euro Disco Club at Bunga Bunga
Friday-Saturday, 10.30pm-2am
37 Battersea Bridge Road
London
SW11 3BA
For more information, visit bungabunga-london.com.