Florida's fastest growing city creates rentals rush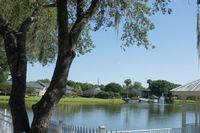 In a newly released list of the US cities that have grown the most since the 2010 Census, Tampa ranks the highest for the Florida region. Growing 3.1% from April 2010 to July 2011, the city is a hotspot for investors seeking sure-fire rental income.
Adam Cornwell, Managing Director of Feltrim International which promotes property in the region, comments, "Florida used to dominate US population growth statistics, but the recession has put the brakes on retiree snowbirds meaning that no Florida city even made the top 25. However, out of 715 US cities with at least 50,000 in population, Tampa made the strongest showing at 26th position. With no new homes being built in the area and many families unable to buy due to lack of bank lending, Tampa's population growth is creating a strong demand for rental accommodation. Overseas investors are taking advantage."
Some 13 miles from downtown Tampa lies the west coast city of Brandon. Founded in the late 19th century, Brandon has been growing rapidly since the 1960s when one new family moved into Brandon every day. The 2010 Census counted the population at 103,483 - a massive 32.8% increase on figures from a decade before – and with many schools, shopping centres, sports clubs, golf courses and housing developments, Brandon's appeal continues to the present day.
Adam continues, "Now the 27th largest community in Florida, Brandon has seen a significant amount of newer housing growth in recent years. A number of wealthier middle class families and couples are moving in attracted by jobs, a healthy local economy and green, open, coastal environment. Whilst many credit histories remain tainted and mortgages a scarcity, rental is the only option. The Feltrim Group of Companies has just released its latest project, Park Lake, a waterfront condominium development that is already 98% occupied by professional tenants. Asking prices are 60% below their 2007 peak and we can offer net rental yields of up to 10.57% per annum - an extraordinary figure. Park Lake is a safe, secure, realistic armchair investment."

Surrounded by shimmering lakes and shady trees, Park Lake is the perfect antidote to city living. Covering ten acres of waterfront living and lush landscaping, far removed from commuter traffic, residents have access to an elegantly refurbished Clubhouse complete with fitness centre, billiards room and resort-style swimming pool with sundeck, barbecue and grill area – ideal for entertaining. Waterfront gazebos offer idyllic views, especially at sunset, and tennis courts are on hand for the energetic.
With a choice of one or two bedrooms, the apartments have air-conditioning, large wardrobes, balconies or patios and kitchens equipped with washer/dryer, microwave and dishwasher. Some have lake views, parking is plentiful and cats and small dogs are permitted on-site. Brandon's extensive facilities, including its excellent medical centre, are on the doorstep, whilst Tampa is 13 miles to the west and the beaches of the Gulf of Mexico within a 45 minute drive – all connected by the major highway I-75 which was extended through Brandon in 1986.
Investors can purchase for as little as 56,995 USD dollars (approx 36,683 GBP), 60% below peak prices, and enjoy a fully-managed hassle-free rental arrangement with net yields up to 10.57%. Management services are free for the first 12 months and professional tenants are almost guaranteed with Park Lake already 98% occupied. As the Florida property market is showing factual signs of recovery (there are less foreclosures and resales are now achieving 100% (or more) of their list price) capital growth is also a very real consideration.

Visit feltriminternational.com for further information.