Escape the Euro crisis in these high growth property markets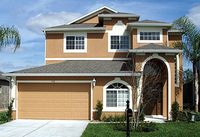 With France and Europe's other large economies heading for recession (Source: Daily Telegraph), Colordarcy.com recommend that investors should look to other countries such as Turkey, Brazil and the USA for high capital growth.
Germany's industrial production and exports both fell in June and Moody's plans to cut its 2013 growth forecast for Poland from about 3.1 to 2.3 percent this year. According to analysts at Colordarcy this will make Western and some Eastern European countries less attractive to invest in than they once were particularly when it comes to property.
According to Colordarcy.com investors who may be gripped by fear at the prospect of investing in European property should look to a country not too far away (and still in Europe) that can help jump start a property portfolio.
Loxley Mckenzie, Managing Director of Colordarcy commented "Turkey has been on investors' radar for the past two years with its rapid GDP growth of 3.2% in the first quarter of 2012 underpinning strong increases in the value of Istanbul property.
The new reciprocity law has also now been approved meaning that citizens from most countries can invest in Turkish property. As a result there is now a steady influx of investors from Gulf nations in particular, who were previously unable to invest directly."
Property prices in Turkey are already rising by around 10% per year which could mean that in five years we could see them rise by as much as 50%, yet even now, after two years of growth, property prices are still undervalued by western European standards making Istanbul a great place to build or even add to a property portfolio."
Colordarcy are also keen to highlight Florida property as another hot market that is attracting some attention this year with investors hoping to catch the bounce.
McKenzie continued "For those investors who don't want to drop the ball in Europe, Florida is a market where you can enjoy strong rental yields and prices that are showing the first clear signs that they are on the up.
Townhouses are still available from as little as £45,000 and with the price of Miami property 50% below its peak, I ask you, where else in the world would you look - apart from Turkey - for such a strong combination?"
Brazil is also highlighted by the real estate firm as a high growth property market.
Brazil property prices have risen 140% since 2008 (Source: Zap.com) and they are expected to rise another 15% this year alone. Yet prices are still well below those you will find in most of Europe according to Colordarcy.com.