Chameleon Worldwide changes colours with new trip additions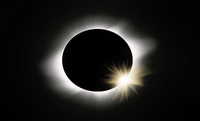 Chameleon Worldwide continues to add exciting, original itineraries to its eclectic collection of independent adventures, launched last year, with new trips to Colombia, Uzbekistan and a unique eclipse trip to Uganda (November 2013).
There are now a total of 50 trips to choose from in 17 countries around the world but each and every itinerary are merely suggestions and all can be tailored in both content and duration depending on personal wishes.
Trek to the Lost City (Colombia) – 13 days from £1895 pp
The tough, five day trek, through steamy jungle before ascending the slopes of the Sierra Nevada de Santa Marta to Colombia's Ciudad Perdida (lost city) is widely regarded as one of South America's classic trips. The Lost City is made up of terraced complexes, bridges, paths and aqueducts and it is believed to have been built by the Tayrona people around 800 AD. Ahead of the trek, time is spent in Cartagena, a colourful colonial city on the Caribbean Sea. Following the trek, two nights will be spent chilling on the wild beaches around Tayrona National Park. The holiday costs from £1895 pp (two sharing) which includes flights, all transportation, 11-nights' accommodation, some meals and guides.
Total Uzbekistan – 15 days from £2250 pp
One of the most fascinating countries in Asia, Uzbekistan has much for the intrepid traveller to discover. This 15-day itinerary includes the Silk Road cities of Samarkand, Bukhara and Khiva. It also includes the lush Fergana Valley where you can see how silk is still made today, hikes in two mountainous and little visited regions - Boysun and Nurata (plus a Kuparai horse riding show) – with overnight stays with local families, providing a genuine insight into the Uzbek traditions and way of life. The holiday costs from £2250 pp (two sharing) which includes flights, all transportation, 13-nights' accommodation, some meals and guides.

Uganda Solar Eclipse – 7 days £2279 pp
On November 3rd of this year, a rare hybrid solar eclipse will take place in northern Uganda. Following a recce by Chameleon founder Mark Wright last year, a unique 'once in a lifetime' itinerary has been created providing a chance to witness this extraordinary event and combine it with jungle safaris in the Bwindi Inpenetrable Forest and Queen Elizabeth National Park, to see Uganda's famous indigenous mountain gorilla population. A headmaster, teacher and students from a local school will also be at the eclipse site (part of the cost of the trip will be donated towards the upkeep of a local school). The trip departs on 31 October and costs from £2279 pp (two sharing). This includes flights, all transportation, 6 nights' accommodation (including two overnight flights), some meals and guides.
For more information, visit chameleonworldwide.co.uk.