'Brangelina' wedding cruise bookings set to rise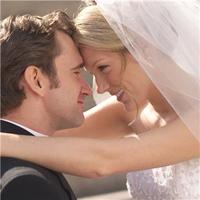 Jetline Cruise has noted a spark in wedding bookings after the announcement that Angelina and Brad Pitt are potentially looking at a cruise for their own. Booking your entire wedding on a cruise ship will save you money and stress, leaving all the finer details to dedicated and professional staff.
"Brangelina certainly have the right idea," says Martin Tanner, Product Manager at Jetline Cruise.
"After this exciting celebrity announcement, everyone will go cruise crazy. When people are calling our Honeymoon Hotline to discuss their options destination wise, our sales consultants are also letting them know that having a wedding on the boat is not only cost-effective, it takes away the stress of organising so that you can really enjoy your holiday as well."
Here's Martin's top tips for booking a wedding cruise:
1. Try to arrange the wedding at least 3 months prior to departure to ensure you get the dates that you need.
2. Generally you can choose a morning or an afternoon ceremony. Most couples opt for a morning ceremony though as there is more time to celebrate throughout the day and for brides to show off their wedding dress!
3. Add-ons include: extra flowers, cakes, photographers, dinners, luncheons, buffets, canapés, musicians, music and more.
4. All weddings on-board ship are performed as a civil ceremony and are recognised in the UK.
5. Your invite list will have to be considerably reduced on-board a ship - avoiding the dilemma of who to invite and who not to invite! Make sure you find out the capacity of the wedding venue while you are considering which cruise to take.
6. Cunard Queen Mary 2 - synonymous with tradition and elegance - offers a wedding service in which the Captain can perform the ceremony at sea - this is allowed as Cunard's ships are registered in Bermuda which means technically you can get married at sea. You'll receive the legendary White Star Service on-board one of the most iconic ships in the world. For approximately £2,000 you will receive the wedding license, legal fees, marriage certificate, invitations, 8'' wedding cake, Vueve Cliquot champagne during the service, champagne breakfast in bed, two floral displays and buttoniere and bridal posy.
7. The ideal trip with Cunard would be to sail from Southampton to New York next year and then travel up to Niagara Falls, (the honeymoon capital of the world) and fly home. Looking at a January wedding? Sail on 10th January 2014 for 14 nights from Southampton to New York on board Cunard Queen Elizabeth for just £1,449 per person. If you fancy a spring wedding, for £1,799 you can sail for 13 nights. This trip include flights from Heathrow, a 2 night 4* hotel stay in New York, a scenic Maple Leaf Train tour through upstate New York to Niagara Falls, 3 Nights 4* Hotel Stay in Niagara Falls, transfer to Toronto airport and a direct overnight flight home from Toronto.
8. P&O Cruises also offer Captain ceremonies at sea, with a package costing £1,150 which includes the licence, legal fees, invitations, champagne, music and two floral displays. If you're looking to organise quickly, Jetline Cruise offer a 14 night cruise on the Azura from Southampton to Barbados from just £999 per person with a 1 November departure date and an overnight flight home.
9. And if you want to be super organised, The Grand Princess, Princess Cruises have a trip that stops off in Las Vegas so that you can have your stag and hen party on the same trip. It goes to the Hawaiian Islands for a perfect honeymoon destination, and has a post-cruise stay in San Francisco. A wedding package on board a Princess ship costs around £1,500 and includes the wedding license, legal fees, marriage certificate, invitations, 9" wedding cake, champagne, 2 keepsake champagne flutes, photographer and print, music and bridal bouquet, grooms buttoniere and two floral displays. On a Princess ship you can choose to have your wedding on board in port or on the beach at selected locations around the world - such as Hawaii. Fly from Heathrow to Vegas on the 22nd November from just £1,599 per person. Price includes 3 nights 4* stay hotel in Vegas, a direct flight to San Francisco, 15 nights full board on the Grand Princess, a 2 night 4* hotel stay in San Francisco and a direct overnight flight home.
For further information about Jetline Cruise packages, visit jetlinecruise.com.