Rooms worthy of a social media view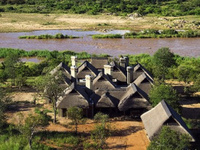 Travellers looking for a fantastic holiday in stylish accommodation with breathtaking views that will be the envy of Facebook friends, can find the perfect solution at HomeAway.co.uk.
Whether it is a villa with panoramic views of the Amalfi Coast, a luxury chalet in Switzerland surrounded by snow capped mountains or a penthouse in New York with views of the Manhattan skyline, with over 545,000 properties listed on the site, there is a room with a view for everyone and on every social media platform.
Erica Chang, Regional Director of HomeAway.co.uk, says, "We know people love to post photos of their holidays on social media and list thousands of the holiday homes with stunning, picture perfect views. From high-end villas with infinity pools, to apartments with sea views and cottages surrounded by stunning countryside, the views will make you the envy of friends, real and virtual.
"When you have an amazing place to stay that looks out over the local area, you simply don't need to spend every second sightseeing and travelling around to make sure you take it all in. In the perfect spot you can take it easy, relax, unwind and Instagram amazing photos and Tweet your sunset view for all to see," she added.
Current rooms with a social media view include:
View: Kruger National Park?
Located in the Mjejane Game Reserve, on the banks of the Crocodile River overlooking the Kruger National Park, this game lodge has it all. As well five en-suite bedrooms, there's a games room, underground wine cellar, stunning swimming pool and Jacuzzi. The deck overlooks the river and park and guests have their own game drive vehicle, ranger and home attendant who can take them to experience views the can share with friends on Instagram.
Full details can be seen at homeaway.co.uk/p458003 and the property costs from £1979 a week.
View: Sydney Harbour
Sky Loft is a luxurious three-bedroom penthouse located in the desirable Darlinghurst district of Sydney. Guests are elevated above the city and can see it all from a spectacular balcony that runs the length of the apartment. Guests can tweet magnificent harbour views and YouTube the magical moment when the peach and yolk tones frame the city high-rises; seeing really is believing when it comes to views like these.
Full details can be seen at homeaway.co.uk/p3520938 and prices start at £710 per night with a minimum stay of five nights.
View: Santorini Sunsets
Villa Fegari offers amazing views of blue seas and sunny skies framed by Santorini's dramatic caldera cliffs and every moment from sunrise to sunset is magical. The interiors and terraces of the accommodation are stylish and warm, with an eclectic mix of vintage furniture, artwork and objects from around the world that are worthy of a Pinterest board of their own. The setting offers ultimate privacy and relaxation as well as breathtaking views guests never want to leave behind.
Full details can be seen at homeaway.co.uk/p1072147 and prices start at £619 a week in low season.
View: Candi Dasa Bay and Mount Agung Volcano, Bali ?
On a peninsula overlooking the beautiful bay of Candi Dasa and famous Mount Agung active volcano sits 'Samuh Hill'. Surrounded by lush green hills, this open plan, high-end villa features two large bedrooms and bathrooms, and a modern kitchen. There is a large infinity pool where guests can look at the pretty fishing boats in the morning and at sunset enjoy a drink on the terrace and share the view with friends back at home on Facebook.
Full details can be seen at homeaway.co.uk/p494283 and a week at the villa costs £1291.
View: London's Skyline
Top floor and triple aspect, Riverside Court is all about the views, which you can share on Tumblr. This two bedroom, two-bathroom penthouse is set close to leafy Battersea Park and comes complete with spectacular views of London and the Thames. The sitting room is open plan, the artwork abundant and every last grain of the caramel wood floor glimmers with light. A gorgeous roof terrace lets you drink in the skyline with a fresh pot of coffee or evening cocktails.
Full details can be seen at homeaway.co.uk/p1139435 and a week costs from £2380.