Seat leads the way in transparency by partnering with garage review portal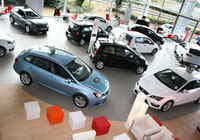 Seat is encouraging its customers to rate their dealership experience for all to see, using the Government-approved Motor Codes online review portal. It's a move that will ultimately improve the experience of every Seat buyer, as the company looks to gather authentic feedback from its most valuable asset.

In the biggest partnership of its type, Seat UK has signed its entire dealership network up to the Motor Codes site (motorcodes.co.uk), and there are already over 4,500 online ratings – with more being added daily.

Motor Codes is approved by the Government's Trading Standards Institute (TSI), and has the support of the Society of Motor Manufacturers and Traders (SMMT), the DVLA and the Citizen's Advice Bureau. Its aim is to provide a network of professional and reliable garages in order to safeguard consumers' interests by helping them identify better businesses. This in turn encourages garages to raise their standards of customer service.

"Signing up our entire dealer network to Motor Codes really shows how serious we are about providing a top class experience for every Seat customer, from the moment they walk into the showroom and at every point of dealer contact thereafter," says Gordon Sutcliffe, Seat UK's Customer Quality, Insight & Development Manager.

"As Seat strives to become a customer service leader, transparency is absolutely fundamental. Motor Codes gives us more of that, allowing us not only to recognise and celebrate excellence, but equally to identify areas for improvement," he continues.

"Our satisfaction rating on the site is currently 95%, rated by customers that have been to a Seat dealership for servicing or repair work. That's a fantastic statistic, not just because of the high number of happy customers, but because we can look at the 5% and target specific areas to improve."

Chris Mason, managing director of Motor Codes, adds: "It's great to have a major manufacturer like Seat on board. It shows that Seat is promoting dealer excellence in the best way – by encouraging transparency across its network – as well as demonstrating that we're doing the right things at Motor Codes.

"We want to create transparency for the car owner by building an online review community, using Motor Codes as the trusted, TSI-approved, customer-facing portal. We urge Seat customers to feed back their experiences using the site."

Seat is striving not just to make itself a leader in customer service, but in value as well: the company's ground-breaking It's Fixed! fixed price servicing scheme means that every Seat owner enjoys a straightforward, easy-to-understand servicing package that's outstandingly cost-effective. The It's Fixed! scheme offers main dealer quality of service and parts, but at 'local garage' rates.

A first-year service on any model is £169 including an oil top-up, while a second-year service is just £189 – and it includes Seat Roadside Assistance when booked online, worth £240.

The service extends to cars up to 15 years old, and includes fixed prices for the majority of common car maintenance jobs, including a brake fluid change (£49), an air con service (£69) and replacement spark plugs (£55).