Entourage the Movie: What you need to know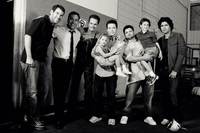 Since 2004, hit series Entourage has built up a huge fan base, with millions eagerly tuning in to every episode. It came as no big surprise, then, when Warner Bros announced that the series - about a young(ish) Hollywood film star and his eight childhood friends from Queens - would be coming to the big screen. While the process of creating said movie has taken longer than was anticipated, it's now going into production and fans are now gearing up to enjoy the results.
According to reports, the delays behind the production of the movie have been largely down to hurdles relating to contractual negotiations among the show's stars. It's been claimed that some of the bigger stars of the show were involved in heated debates over this, but whatever problems they were having appear to have been resolved for now.
Rumours about the movie
While the date for the start of filming on the movie has yet to be officially announced, there are already rumours circulating about the famous faces that might be appearing, starring or even making cameos in the upcoming movie.
One of the names rumoured to be making a cameo appearance in the film is the show's very own executive producer, Mark Wahlberg. In fact, the star recently gave an interview where he indicated he would be more than happy to make an appearance if that's what the fans wanted. He did make it clear that he would never demand to appear in the movie and that he was just happy that the show was finally making it to the big screen.
Another rumour that has been circulating is one about who'll be the film's female lead. According to reports, little-known 21-year-old model Kate Upton is being considered for the role, although there has been no confirmation of this as yet. However, she is said to have been in early talks with producers and cast members, so fans of the show could well be seeing her joining the cast for this hotly anticipated flick. In the abovementioned interview, Wahlberg kept his cards very close to his chest with regards to whether there was any truth to this rumour, simply stating to reporters that he didn't know.
It has also been reported that New England Patriots star Rob Gronkowski will be making an appearance in the movie . . . as himself.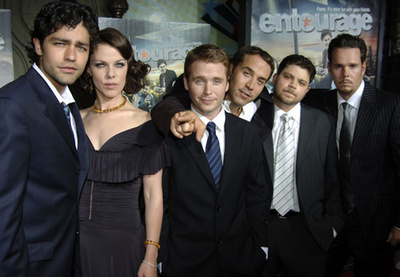 Movie gets the green light
The fact that the movie has been given the green light has been confirmed. In a recent tweet, Jerry Ferrara, who plays Turtle in the series, said that he was proud to confirm that the movie had officially received the go-ahead and he thanked Warner Bros as well as HBO for helping make it happen.
Filming is expected to commence early next year, and there is no doubt that huge numbers of fans will be getting excited at the prospect.