More buyers get moving with Miller Homes South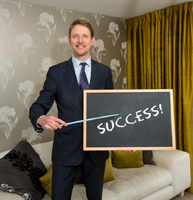 Miller Homes South is celebrating a successful first half of the year with many buyers moving into its developments across the region.
Over the last 12 months, four of the award-winning builders sites in the south have sold out and now sales rates are up 44% on the three developments remaining, compared to the same period last year.
Three and four-bedroom homes are proving to be the most popular with househunters and more first-time buyers are moving in to a Miller home, with figures also up over 44% on the same period last year.
The Help to Buy scheme has also had a big impact on the housing market with over half of all reservations in the last six months being secured using the Government-backed scheme.
It comes after Miller Homes announced plans to build hundreds of new properties across the South over the next 12 months to meet the growing demand from house hunters.
Four new sites are being developed in the region including Terlings Park and Philosophers Gate in Hertfordshire and in West Sussex, Burleigh Woods in Crawley Down and Pebble Reach in Bracklesham Bay.
Tracey Lee, sales director at Miller Homes South said: "It has been a great start to the year across all of our developments putting us in a really strong position. We feel excited and confident about the future.
"We already have three new sites up and running in the South and Philosophers Gate is due to launch very soon and is already proving popular with potential buyers"

The new developments will offer a range of two, three, four and five-bedroom homes in some fantastic locations.
Tracey added: "We're looking forward to the second half of the year which is on course to be another success story for Miller Homes South."
Miller Homes currently has active developments in the region covering Buckinghamshire, Bedfordshire and Hampshire.
For more on Miller Homes in the South, visit millerhomes.co.uk.