Fade to Black: Hits from Breaking Bad, Peaky Blinders, True Detective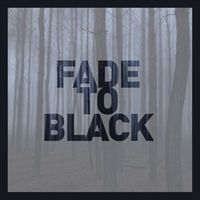 On Monday 27th October, Sony Music will release Fade to Black, a collection of unforgettable music from iconic TV dramas.
The new album features 23 themes from the very best of Nordic noir, US crime series and home-grown thrillers such as Breaking Bad, Luther, The Killing and True Detective.
Artists featured include Massive Attack, Nick Cave and the Bad Seeds, Mogwai and many more. Acclaimed author Ian Rankin has contributed sleeve notes, which perfectly sum up the importance and appeal of music as an integral part of crime drama;
"There are sounds here to spark the imagination, tunes filled with tension and intimations of horror, quickening the pulse or lulling the listener into a false sense of security. So sit back and let the darkness embrace you."
Fade to Black features some of the biggest songs from the most popular TV series of all time, together on one album for the very first time.
Pre-order from Amazon smarturl.it/FTB_amz
Full track listing:
1. Theme Tonez Performs - Breaking Bad (Main Title Theme) – From Breaking Bad
2. Jace Everett - Bad Things – From True Blood
3. The Handsome Family - Far From Any Road – From True Detective
4. Nick Cave & The Bad Seeds (Flood Remix) - Red Right Hand – From Peaky Blinders
5. Massive Attack feat. Hope Sandoval - Paradise Circus – From Luther
6. The Chamber Orchestra of London – The Honourable Woman – From The Honourable Woman
7. Emily Barker & The Red Clay Halo – Pause – From Shadow Line
8. Carly Paradis - Line of Duty Finale – From Line Of Duty
9. Frans Bak Featuring Josefine Cronholm - The Killing – From The Killing
10. Halfdan E - Borgen Main Theme - From Borgen
11. Emily Barker & The Red Clay Halo – Nostalgia – From Wallander
12. Choir Of Young Believers – Hollow Talk – From The Bridge
13. Georgi Kay – Jóga – From Top Of The Lake
14. David Holmes & Keefus Ciancia - Spector's Theme – From The Fall
15. Julee Cruise – Falling – From Twin Peaks
16. The Cranberries – No Need To Argue – From Prey
17. John Hardy - Hinterland Y Gwyll Title Theme – From Hinterland
18. Jacob Groth - Would Anybody Die For Me? – From The Girl Who Played With Fire
19. Placebo – Running Up That Hill – From Daybreakers
20. Mogwai - Hungry Face – From The Returned
21. Anna Ternheim Fleshquartet - Quiet Night – From Wallander
22. Ryan Bingham - Until I'm One With You – From The Bridge (US)
23. The Blind Boys Of Alabama - Way Down In The Hole – From The Wire