Brits become savvy daters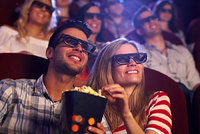 With January set to be the busiest month for online dating sites, Brits are becoming savvy daters by looking to voucher codes and low-cost rendezvous to curb costs.
A study by TopCashback.co.uk, released today, reveals that 46 per cent of Brits are happy to split the bill and 28 per cent have used a voucher code on a date.
Although two-thirds of men still prefer to pay the full cost of a date, 56 per cent of women are happy to split the bill, with a further 17 per cent saying they would at least offer to contribute.
Brits are also keeping down the costs of dating with voucher codes. More than a quarter of Brits have admitted to using either a tastecard or voucher code on a date. Refreshingly, 10 per cent of Brits say they would be impressed if their date used a voucher code and a further 29 per cent say they would think they were savvy.
Brits are also opting for low-cost dates with more than three-quarters saying they have visited a chain restaurant such as Nando's on a first date and a third have been to the cinema on 'Orange Wednesday's'. 15 per cent of women have even been happy with a '2 can dine for £10' night-in as a date.
Other key findings reveal that:
42 per cent of women say they would be cautious of what they ordered on a date to make sure the bill wasn't too expensive
Three-quarters of Brits wouldn't be disappointed if their date asked them to split the bill on a date
When asked what Brits dislike most about dating, 37% said it was the awkward silences