Top 5 must-see movies this summer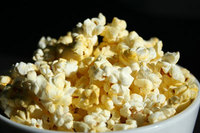 Summer is one of the most exciting times in the world of movies with many more being released during the summer months than at any other time of year. The summer of 2015 is set to be as exciting as ever with these top 5 must-see movies being released – perfect for young or old.
Jurassic World
The long-awaited for fourth movie of the Jurassic series is set to be released in June. Coined a family-friendly movie, we're not sure that it'll be happy endings in the latest film as a whole new host of dinosaurs are brought to life, alongside much-loved favourites from the previous movies. Ankylosaurus swings into action with his armoured, ball-like tail whilst swimming Mosasaurus has become a household name thanks to the Jurassic World trailer, here featured on the Cineworld site. But there's one dinosaur that will certainly take you by surprise during the latest movie, Indominus Rex. Not heard of it before? That's because it's been genetically engineered by Hammond Creation Laboratory to be a fierce predator – not just to other dinosaurs but also to the cast.
Ted 2
Being released in July 2015 is the sequel to the much-loved Ted movie, aptly named Ted 2. Ted and Mark Wahlberg are back in the sequel with a new mission – to have Ted recognised as a human so he can be named the father of the child he's proposing with new wife Tami-Lynn. Central character to the first movie Mila Kunis is out with Amanda Seyfried playing lawyer Sam Jackson now set to be a star in this latest movie. A far-fetched story-line maybe but with the trash-talking sofa scenes you've come to love, this is well worth a watch this summer.
Minions
Your favourite yellow dudes are back this summer with the release of their own film, Minions. Due to be released in June at any Cineworld near you, Minions features adorable but dizzy Stuart, Kevin and Bob in an all-new action adventure suitable for the whole family. Recruited by super-villain Scarlet Overkill and her husband Herb, the minions are vital in a plot to take-over the world. Will they succeed? Get down to your local cinema this summer to find out.
Mission Impossible: Rogue Nation
Tom Cruise and Simon Pegg are back with the latest impossible mission in Mission Impossible: Rogue Nation which has a release date of July. Ethan and the team take on their most impossible mission yet in a quest to eradicate the Syndicate, an International rogue organisation which are highly skilled. Packed full of action, just as you'd expect from seeing the Mission Impossible trailer, this film is a must-see for any fan.
The Fantastic Four
Featuring a new all-star cast, The Fantastic Four offers family-friendly action entertainment for the summer. Being released in August 2015, the new Fantastic Four movie features four young outsiders who teleport to an alternate universe with dire consequences for their bodies. The four must learn to embrace and use their new abilities to work together to save the Earth.
With such a great summer line-up you'll be spending those balmy evenings in the cinema for sure.

This post was written in partnership with Cineworld.