Illegal Balearic boat charter threatens industry and client safety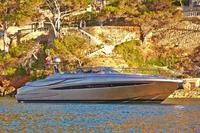 APEAM, the Palma-based Commission for Yacht Charter, has recently reported that more than 1,000 vessels are operating illegally in the Balearics. 25-year-established easyboats believes the practise not only damages legitimate business but also puts client safety at risk.

Lorenzo Vila, Director of Port Andratx-based easyboats, says, "Personally I am delighted that APEAM has brought this scandal to attention – and it must be addressed. Illegal yacht charter is nothing new, it happened before the economic crisis, but has gradually worsened as people tighten their budgets and search for 'cheaper' options, in the same way that people have turned to Airbnb for 'cheaper' accommodation. These unethical operators pay no tax, no licence fees, have no specialist safety equipment and take cash payments in order to stay under the radar. Customers focus on the money they save, rather than the protection they lose. It's a serious matter."
"To obtain a charter licence you have to adhere to various codes of practice," continues Lorenzo, "and these include ensuring that the vessel is sound, insured and equipped with appropriate life-saving and fire-fighting gear. With an illegal charter, a client could be completely oblivious to the fact that they would not be insured in the event of a serious, or fatal, incident. They could also consider the chances of an accident to be too low to pass up the temptation of a cut-price charter."
Legitimate ethical charter companies such as easyboats are disadvantaged as they must pay for moorings, year-round staffing and 21% IVA (VAT). The illegitimate businesses tend to be non-Spanish flagged, pick up and drop off clients at fuel quays, and pay no tax – anywhere. It has been allowed to continue in the Balearics as authorities usually only conduct routine checks on the legal businesses.
Lorenzo finishes, "I am sure this unauthorised practice does not happen to the same extent in other countries and there has to be a way to eradicate it. Individuals could denounce dishonourable businesses to the authorities, but most prefer to avoid this kind of unpleasant confrontation. A better solution would be to implement more police controls at marinas, heavily fine skippers for leading illegal charters and educate clients to request copies of charter licenses. easyboats is more than happy to produce paperwork for all its vessels. Let's hope the industry does more than talk about this scandal and takes some decisive action."
Three (Legally) For Charter:
Chris Craft 28 – Stylish, fast, comfortable and versatile, this Chris Craft 28 is the ideal day boat. With plenty of sunbathing space and watersports gear, she can access the shallowest of waters with ease. Up to seven guests. From 950 euros/day.
Riva Rivale 52 – The only one available in Mallorca, this made-in-Italy beauty is ideal for those looking for a touch of elegance and style. Super fast, up to 40 knots, she also has a jet RIB for waterskiing and wakeboarding. Up to eight guests. From 3,000 euros/day.
Monte Fino 78 – A substantial luxury yacht perfect for large families or groups of friends. Four cabins, all with TV and sound systems, and a BBQ, fridge and sunbathing area up on the flybridge. With tender and jetski. Up to ten guests. From 4,500 euros/day.
For further information on yacht charter, sales and management, visit easyboats.com.