Sudden arrival of winter sparks surge in summer yacht charter enquiries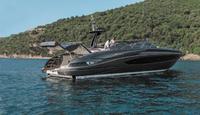 With snow and icy winds making their way across Europe, Mallorca-based easyboats has received a flurry of yacht charter enquiries for summer 2016. Ever-younger and with higher budgets, they seem to be setting the tone for a profitable season.

Lorenzo Vila, Director of 26-year-established easyboats, comments, "As soon as the mercury dropped, our enquiry levels went up, and we're already processing payments for yacht charters taking place in 2016. Most interest is coming from the UK, which saw its first snowfall mid-November. We're also seeing a continuation of various post-recession trends, namely clients getting younger, budgets getting larger, and size of boat requested getting bigger. As an example we've got an allowance of 30,000 euros for a skippered sailing yacht and a request for a 46 metre motoryacht to sleep eight. It's a very encouraging situation to be in so early."
easyboats' position agrees with a recently-released report on Spain's yacht charter market from a Barcelona-based broker. It too cited an ever-younger clientele, a demand for larger boats and the rise in day or 'flexi' charter over a traditional week-long booking. It also highlighted Mallorca as the number one Spanish charter destination thanks to excellent water quality, climate and variety of anchorages – albeit a little more expensive.
Lorenzo continues, "Our average customer values service, quality, safety and overall experience over price, and is normally happy to pay that bit extra for a first-class charter in some of the best cruising grounds in the Mediterranean. On the subject of age, most motoryacht clients tend to fall in the 35 to 50-year-old range, a demographic that has indeed drifted lower over recent years, with the sailing audience perhaps a touch more mature. Finally, we would certainly agree on the 'flexi' charter trend. Charters tend to be shorter in length and our repeat customers, in particular, will break down a 'week' into separate days so they can intersperse yachting with golf, shopping and other land-based activities."
For those who believe that waiting for a last-minute booking is going to result in a better deal, Lorenzo has a final word of warning. "This is the first season since 2009 where we have seen a significant rush of early bookings. Back then, far from reducing prices last minute, we were running out of quality boats. Whilst we have increased the size and depth of our portfolio, I feel the same will be true in 2016. Of course the only way to guarantee the availability and condition of a yacht is to buy your own, and we are more than happy to help in this department. The privilege of boat ownership, complete with crew at your beck and call, is literally priceless."
For Charter in 2016:
NEW FOR 2016 - Riva Virtus 63 – A real head turner, stylish elegant and fast. Three cabins and an open cockpit with BBQ, fridge and flexible dining, seating and sunbathing arrangements. Sunpad on the foredeck. Up to eight guests. Day charter only - price on request.
Monte Fino 78 – A substantial luxury yacht perfect for large families or groups of friends. Four cabins, all with TV and sound systems, and a BBQ, fridge and sunbathing area up on the flybridge. With tender and jetski. Up to ten guests. From 4,500 euros/day.
For further information on yacht charter, sales and management, visit easyboats.com.