Manage your wedding, manage your budget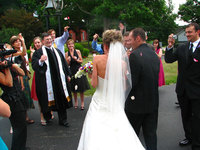 It's easy to go wild on wedding costs but enough episodes of Don't Tell The Bride have been broadcast to prove that you can project manage your own Big Day and keep both the bride and bank balance happy. Take charge of your wedding and monitor costs by following our top tips below and make a foolproof agenda. No wedding planner necessary!
Budget, budget, BUDGET
Decide on a realistic and definite budget and stick to it. Do not cave into buying an overpriced item because even that one single purchase can scupper the rest of your plans. Make sure you both know the score and talk everything through before making decisions. You'll be thankful for doing so when those inevitable unexpected expenses arise.
Booking the ceremony
Saturday is the most popular day to have a wedding; mix things up a little by considering having yours on a Friday (most people will appreciate the day off work and having the weekend to sleep off a fuzzy head) or a Sunday (if some people are reluctant to take time off work) when rates are usually lower. Note, too, that ceremonies are cheaper during off-peak season, so prepare to be super flexible. This doesn't necessarily mean in the winter, so do your research and make enquiries at any possible venue.
The dress
No woman should be asked to compromise when it comes to getting the dress of her dreams but there are ways of getting it for cheaper. Hit the wedding shops that are holding sampled sales or buy a dress that is straight off the rack. Yes, it might have been tried on a few times but a dry clean and a little stitch here and there for alterations will make it look and feel brand new.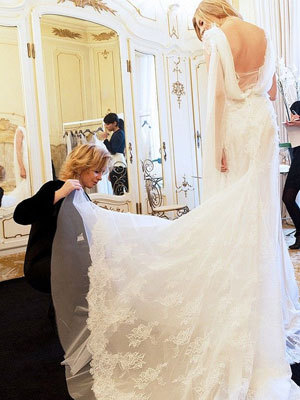 It's the little things
This can be quite a fun part of cutting costs but it will require time and creativity — something that Team Wedding can all take part in. From flower arrangements (in season blooms) to table cards (give a personal touch), to invitations to lighting (tea lights, anyone?), you can save hundreds by hitting the craft store and doing them yourself. Then of course, there's a cake. There's always a friend or a friend a friend on hand, who just loves baking. Call in a favour and they're bound to offer you a cheap rate or they might even do it for free as a wedding gift.
Be your own DJ
A lot of your budget will go on the reception venue and food, so save on paying for a DJ by being your own DJ. All you need is a reliable supply of electric power, an iPod, a good sound system and some good tunes. One idea is to create a Spotify playlist and asking friends and families to update it with songs that remind them of you both as a couple. If you have your heart set on a band providing the music, ask around first or put an advert out for any young bands that would appreciate the exposure for a cheaper rate.
The honeymoon
It never hurts to ask holiday companies if they provide special deals for newly weds — the chances are that they do. For a more authentic experience of the country you are visiting, why not look into sites such as Airbnb? You can easily find luxurious apartments to rent at the fraction of an all-inclusive hotel room price.
With a bit of flexibility, hard work and determination, Operation Wedding will be a roaring success. Get all hands on deck to make things less stressful and watch as everybody has a lovely day.