6 great travel ideas for newlyweds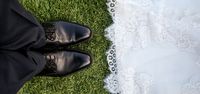 Newly married couples have the world at their feet. There's no better time to strike out on your own and explore the world together, without family or friends as you may have done in the past. For many couples, this may also be the last chance to explore without bringing children along for the ride. These six great travel ideas will add up to the trip of a lifetime just at the moment when a couple can appreciate it the most.
Cruise Around Australia
Perhaps this is not the most obvious option, but it's a really great one. While their bodies are still young and healthy, newlyweds can enjoy swimming at the Great Barrier Reef and sunbathing on the decks of a cruise ship. They set off from places like Melbourne, as you can see here, before heading around the coast of Australia. Explore a truly magical destination in real style.
Find Island Paradise
The Maldives are well known for being one of the best examples of paradise on earth, and with their secluded nature, they can also be pretty romantic. This is a perfect honeymoon destination or somewhere for newlyweds to come on their first proper holiday together. Enjoying each other's company in the beauty of nature and the luxury of a great resort cannot be matched.
Head For the North
Northern European countries like Norway always have a lot going on. It's possible to stay in places like these unique cabins, finding real seclusion for a romantic getaway like no other. This is a wholly different kind of nature to what you would find in the Maldives, especially in the cold winter months – where couples can find comfort in each other's warmth.
Take a Staycation
The term staycation has come to mean staying close to home on holiday, or even staying right at home but exploring the local area. While it may not be the flashiest of holiday options, it can save a lot of money – which is a real concern for newlyweds who are thinking about starting a family soon. This could make it the most practical option, and it is absolutely possible to have a lot of fun even when staying at home.
Go Road Tripping
Now is a great time to go on a road trip together. Fly to another country, rent a car, and drive from one destination to another to see all of the sights. This can help to really get to know a country, as well as providing new excitement around every bend of the road. It's also best done when you have two people who can take turns at driving and who also adore each other's company.
Live The Dream
If one or both of the couple has a dream trip that has always been on the wishlist, now is the time to do it. Even if it has always seemed too expensive or too impractical to organise, there will never be a better time than this. Take the plunge, or it may be time to give up the dream!
With all couples there is always a lot of excitement around that first holiday. Make sure to make it count – after all, things never stay the same way for long, and next year might not see the same budget or time free for holiday choices.