Where to go and what to do in Colchester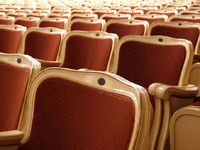 There's hardly a shortage of British towns and cities with an abundance of beautiful historical attractions to recommend them, but the town of Colchester in Essex is very much in the cream of the crop: it's the oldest recorded Roman town in Britain. However, you also don't need any big interest in the past to enjoy yourself in this lovely little gem of a town, as this article should make even clearer.
Back to the... no, past!
One of the town's best known attractions is Colchester Castle. This Grade I structure built during the Norman period is, remarkably, almost entirely intact to this day. It's an impressive and imposing structure, too, despite its quiet and peaceful location. Built in the late eleventh century, it was also besieged and captured by King John in the thirteenth century. The castle site includes a museum at which you can learn more about local history.
Tuck into some food while admiring that scenery
The beautiful historical sights of Colchester extend from its castle and into the streets, making the town a very pleasant place to simply gaze at and admire while sipping a drink or tucking into a tasty dish. Thankfully, there's no shortage of top drawer eateries to choose from in Colchester.
There is, for example, the restaurant and bar of Milsoms, which offers duck tacos, mushrooms on toast, lamb shanks and steaks on its generous menu. Meanwhile, opening in early 2016 is Boadicea Bar & Restaurant, which will offer delicious breakfast and, in the evenings, events such as live music gigs, master classes and food shows.
Fancy a bit of culture?
There's plenty of it to enjoy in Colchester. The town is home to one of Essex's leading repertory theatres, the Mercury Theatre. It's a routine producer of original dramatic material; many productions even have the "Made in Colchester" badge attached to them.
Also, while you're in the building, check out The Digby Gallery, where you can admire the work of local artists. There are opportunities to make your own art, too, thanks to the Colchester School of Art and Design, located in the Colchester Institute.
Colchester is also the setting for the annual Colchester Film Festival, the largest festival of its type in Essex. Taking place every October, it showcases both feature-length and short films produced in various parts of the world, making this festival one of the most truly cosmopolitan in the local calendar.