The evolution of scratch cards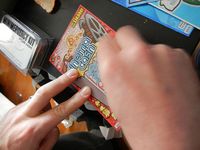 Scratch cards have always been a great idea. For a small amount of money, you could buy a ticket that had the potential to land you a fortune. Whenever you had a coin or pen poised over those little silver boxes, ready to scratch them off and see which prizes waited beneath them, there was a real sense of excitement at the prospect of what you might win.
Nowadays, although you still get plenty of physical scratch cards, the majority of people who love playing scratch cards do so online at casino and gaming sites where they can have some incredible jackpots attached to them.
Just as with online casino games such as roulette, blackjack and slots, everyone loves the convenience of online scratch card games. All you have to do is simply pick where you're going to play and which cards to buy. At gr8scratchcard.uk there's a round-up of the best sites to play online scratch cards at and reviews of the top scratch cards like Kong, Viz and Who Wants to Be A Millionaire.
Each scratch card is scored for its gameplay, graphics and the jackpot available, as well as giving a rundown on the objectives of the game and how to play. If you're new to scratch cards, a quick look through a scratch card review site will help you find the best games and where to play them.
The physical scratch card isn't dead yet
The fact that so many people play scratch card online doesn't mean the physical scratch card is finished yet though. A lot of charities use scratch cards as a way of raising funds and there are even examples of companies producing scratch cards for good causes. Some scratch cards aren't about the size of the prize, they're about the good they can do. Take the example in the recent scratch card news headlines of the pub landlord in Manchester who came up with the idea of a brewery scratch card that raises money to fight cancer.
Ian Slamon manages the Lord Nelson pub in Urmston and it is one of 124 pubs in Manchester owned by independent brewer Joseph Holt. Ian came up with the idea of raising funds for the Christie Hospital cancer centre with a scratch card scheme. All the Joseph Holt pubs are selling scratch cards for 50p to £1 and winners stand to win either one or two gallons of Joseph Holt beer every time they play. The prize value may be small beer, but these scratch cards are for a good cause and Ian will cycle from pub to pub to collect the scratch card funds, which he's hoping will total around £15,000.
Hold on to your old scratch cards; they just may become collectible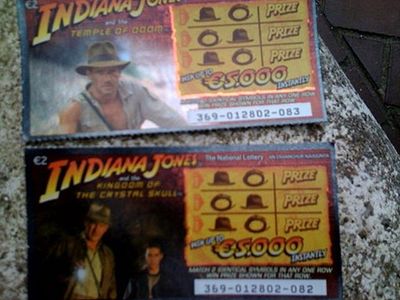 Although physical scratch cards are still very much in existence, it's inevitable with the way technology is going that one day there won't be any new scratch cards produced that you can hold in your hand. They'll all be online, even the ones that are raising funds for charities.
There's already a collector's market for scratch cards so it's worth holding onto any that you buy in the next few years. Collectors of scratch cards are called lotologists and they usually also collect lottery tickets and other related memorabilia.
For many collectors, the appeal of scratch cards is that the artwork is a reflection of what was happening at the time they're produced, often in the sports or arts world. Just like some rare old stamps and bus tickets have become like gold-dust for collectors, scratch cards could go the same way. And even if they never end up having a big future value attached to them, they'll be a great way to recall different moments in our recent past.
It's likely that online scratch cards will become ever more sophisticated, offering us even more entertainment in years to come. But there's still going to be a future for physical scratch cards, even if it's only the trading of collectible ones between lotologists.