Well-off Brits bankroll the good life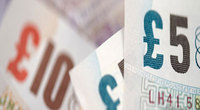 Jet-setting, gourmet dining and sparkling wine: new research from Mintel finds that certain markets are flourishing as a result of the UK's two-track recovery. Indeed, as higher earners are feeling better-off, they're indulging themselves by spending on experiences and enjoying themselves. Holidays, leisure and entertainment are all doing well, while the recession-era "lipstick effect" is fading.
As a result, sales in the beauty and personal care market faded by 0.2% in 2015, falling to £16.88 billion. Making hay while the sun shines however, the holiday market was the best performing sector in 2015, rising by 6.5% to reach an estimated £39.9 billion. What's more, the leisure and entertainment market rose by 3.7% to reach a show-stopping £30.22 billion.
The research comes as just 17% of consumers today said they would buy themselves a beauty or personal care product as a treat, compared to over a quarter (27%) who said they were most likely to buy themselves a holiday.
Indeed, Mintel research finds that the two-track recovery is still very much alive and kicking. Almost two in five (38%) of those with a household income of £50,000 or over say they feel better off compared to a year ago, compared to just 16% of those with an income of under £9,500.
Ina Mitskavets, Senior Consumer and Lifestyles Analyst at Mintel, said: "Britain's economic growth over the last few years has outstripped many other major economies, and wages have been rising above inflation. Whilst there has not been a big improvement in overall consumer confidence, better-off Britons are clearly pulling away from the rest. Higher earners feel more confident about their finances and show more willingness to spend across more indulgent categories, such as leisure, holidays and foodservice. The term 'lipstick index' refers to people's tendency to buy smaller 'feelgood' treats instead of spending on larger-ticket items. However, as people's incomes have picked up, there is less need to spend in this fashion."
The findings come as Mintel launches it's flagship 'British Lifestyles' report, which tracks spending across all major consumer markets. Overall, the research found that total consumer expenditure in the UK reached £1,126 billion in 2015, representing an increase of 1.7% on 2014. The uplift in spending comes as some are feeling more prosperous: one in four (26%) Brits say they are better off compared to a year ago. Meanwhile, over half (53%) say they're about the same, whilst one in five (20%) say they are worse off.
Highlights from the 2016 report include:
Rise in scratch cooking whips up sales of groceries, whilst sales of milk are soured by supermarket price wars
Value sales in the in-home food market edged up 1.5% year on year in 2015 to reach £77.1 billion. With close to a fifth (18%) of consumers saying they've increased their spending on in-home food over the past year, Mintel research shows that the rise of cooking from scratch and emphasis on healthy eating is having a fruitful effect on the market. Three in 10 (29%) consumers are cooking at home from scratch more than they were a year ago, and sales of herbs, spices and seasonings grew by 3% in 2015 to reach £344 million. Meanwhile, sales of stocks have also benefitted, growing by 9% in the same time period to reach £139 million.
On the other hand, the supermarket price wars, Mintel estimates, wiped more than £200 million off the value of the dairy drinks, milk and cream market in 2015. Despite the falling milk prices, half (51%) of those who drink standard cow's milk say they'd be prepared to pay over £1.00 for a four-pint bottle of milk.
The rise of the 'everyday foodie' plates up success for gourmet foodservice venues
The UK is still very much a culinary nation, with the foodservice market reaching an estimated £36 billion in 2015, serving up a rise of nearly 3.5%. And Mintel research finds that restaurant critics should be watching their backs, as one in three (34%) diners today considers themselves to be a 'foodie', while over half (57%) of diners say that they like to experience new flavours.
As a result, gourmet offerings helped sizzle up success in burger and chicken restaurants in 2015. Whilst 7% of fast-food visitors say they have switched from fast food restaurants to gourmet burger restaurants, this helped grow spending in the overall chicken and burger bar market by 5% in 2015 to reach £4.7 billion.
Juice market squeezed as the war on sugar rages
Along with cordials and squashes, fruit juices and smoothies appear to have been hit by consumer concerns over sugar, with the non-alcoholic drinks market seeing growth of just 1% in 2015. One in nine (11%) UK adults are buying less fruit juice or smoothies compared to six months before, 34% of those buying less/not buying are doing so because of concerns over sugar, compared to 24% who have done so to save money.
It's plain sailing as a result, however, for sales of bottled water, which are estimated to have grown by 5% in 2015. Overall, bottled water sales grew by 29% in value and 25% in volume terms between 2010-15.
Quality over quantity mindset causes sales of sparkling wine and craft beer to fizz
With 28% spending less on alcoholic drinks out of home and 22% doing so in-home, it seems that when Brits do decide to spend, they prefer to treat themselves. This is reflected in the market's performance in recent years – while volume growth has largely stagnated, value sales continued to rise, reaching £43 billion in 2015.
Notably, volume sales of sparkling wine grew by 14% in 2015 to reach 107 million litres (£1.3 billion). What's more, 'craft' labels are continuing to boost sales of beer, with the beer market worth £16.7 billion in 2015. Around one in six (16%) Brits bought craft lager in the three months to November 2015, whilst 18% purchased a craft ale/bitter.
The decline of the 'lipstick effect' smudges sales of beauty and personal care products, whilst in-salon hair service sales are snipped
The fading of the 'lipstick effect' has rubbed off on the beauty market as sales dropped to £16.88 billion in 2015, down from £16.91 billion in 2014. When asked what they would buy themselves as a treat, today just 17% of consumers said they would pick these products. Further, it seems that beauty bargain hunting is hampering the market as one in seven (14%) Brits say they've spent less on beauty products and toiletries over the past 12 months.
Particularly damaged by bargain hunting, sales of in-salon hair services have been snipped, falling by 0.3% to reach £7.2 billion in 2015. This comes as consumers are becoming increasingly salon savvy, over two in five (46%) of those who have had hair treatments in a salon chose that salon based on the price of services. There are certain highlights in the sector however, as fashion trends and innovation pique consumer interest. Sales of face colour cosmetics rose by 8% in 2015 due to the increasing popularity of prestige brands.
Additionally, in 2016 a trend towards detoxing and shower beauty treatments is expected to provide a boost to the market. Latest research from Mintel finds that two in five (40%) adults look for vitamin-enriched products when shopping for soap, bath and shower products, rising to half (50%) of 16-24 year old women.
Clothing, shoes and accessories top of britain's treat list as fashion retailers bag success in 2015
Proving the importance that UK consumers place on their wardrobes, a third (34%) of Brits say that they are most likely to buy clothing, shoes or accessories as a treat for themselves, rising to 46% of those aged 16-24, making this the UK's top purchasing treat. With these items topping Britain's treat list, sales in this market performed strongly in 2015, rising by 4.2% to reach £68.2 billion. The fashion for sporty styles of clothing has geared up sales in the market, with 52% of Brits purchasing sports clothing and footwear in the past year for non-sports use, but so has the rapid growth of men's clothing. Mintel forecasts menswear sales to grow by 23% over the next five years to reach £17.3 billion.
Low interest rates charge engagement in personal finance
As people seek to take advantage of low interest rates to fund big-ticket purchases, Mintel expects consumer credit markets to continue to thrive in 2016. Today, one in four (23%) UK adults say they feel more comfortable about taking out a loan now than they would have done a few years ago, whilst 13% say they are considering taking out a loan in the next 12 months, rising to 21% of those aged 25-34. But when it comes to where they choose to go for a loan, it seems it's not just the bank consumers are considering – of those who are considering taking out a loan, half (50%) say they are interested in borrowing from a peer-to-peer lending site.