New York and London - how do their hottest neighbourhoods stack up?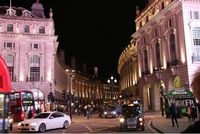 Style, culture, entertainment and hot property – London and New York have it all.
Both cities are hailed for being the epicentre of modern living, but how do these two urban sprawls measure up when it comes to lifestyle and what you can get for your money? New York's affluent Upper East Side is oft considered one of the most desirable addresses in the Big Apple, while Mayfair takes the same spot in London. We take a look at how both of these submarkets compare when it comes to not only value, but also the quality of lifestyle on offer…
Why we love Mayfair
One of London's oldest neighbourhoods, Mayfair is an exclusive area of the UK capital, situated near to Hyde Park.
This part of London town is known for it's stunning historic buildings, members-only clubs, world-class shopping, and entertainment and famous residents. Mayfair has the advantage over the Upper East Side in that many of the buildings are older and filled with more charm, compared to New York's relatively new architecture. London is home to around 8.6 million people, a little more than New York's 8.4 million. Mayfair itself is home to around 5,100 permanent residents, and it could well be that the area's exclusive property market is the reason why.
The Global Property Guide reveals that London is the second most expensive city in the world in which to buy and own property, placed only behind Monaco; it costs the equivalent of $34,531 per sq. m. to buy in London, compared with just $18,499 in New York City! In Mayfair specifically, the average price per sq. ft. was £2,320 (as of January 2014), compared with just £796 in the Upper East Side. When it comes to the cost of living, London also pips NYC to the post, being named the world's 6th most expensive city compared to New York being the 7th. When it comes to getting more bang for your buck then, could a trip to the Upper East Side be the answer?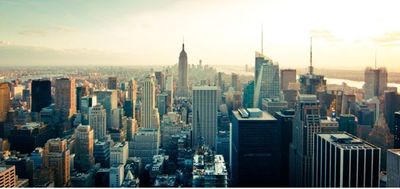 Why we love the Upper East Side
Located between Central Park and Fifth Avenue, New York's Upper East Side (UES) is a hub of art, culture and entertainment.
Home to celebrities, shopping and fine dining, this affluent area is New York's answer to Mayfair. Central Park is to the UES what Hyde Park is to Mayfair, but there is a difference in that along with the vast open space is plenty of connectivity via public transport. This is one way in which the Upper East Side and indeed New York in general has London beat – it's estimated that a total of 1.65 billion people use the subway, compared with 1.2 billion tube users. It is likely that more people use the transit system because there are more stops and therefore more ground covered, and unlike the tube, the subway runs 24 hours. The subway is also substantially cheaper than London's tube; users can pay just $2.75 for a single subway ride, while the same trip on the tube costs the equivalent of around $7.30!
Reports have revealed that regarding square footage, property in Mayfair generally costs twice that of Manhattan's Upper East Side, but while property might be cheaper in New York, the cost of living is not. General figures show that consumer living in NYC is 8.69 per cent higher than in London, with groceries and general goods being priced far higher.
Of course, no discussion about New York would be complete without mentioning the cuisine. Foodies can escape to absolute heaven among the many restaurants and eateries on offer in the city. Of all the many restaurants in NYC, 126 have been awarded Michelin stars, a figure more than double that of London. You'll also find nine of the world's top 100 restaurants in NYC, compared with just five in London.
All in all, these two neighborhoods appear to be in tight competition! How do you think New York and London stack up? Let us know in the comments.