Nothing to pout about: UK lip colour sales to plump up by 12% in 2016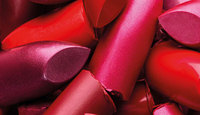 From Marilyn Monroe to Kylie Jenner, big and bold lips have been turning heads for decades, but it seems 2016 will be something of a stand-out year for lip colours. New research from Mintel finds that while UK sales of lip colour cosmetics grew by 8% between 2014 and 2015, sales will rise by an estimated 12% in 2016 to reach a stunning £306 million. A makeup bag essential, as many as 40% of all UK women purchased lipstick in the last year, rising to 48% of women aged 16-24.
However, while lip colour sales are looking fuller, the eye colour market is facing a slowdown. Sales of eye colour cosmetics grew 9% to reach over half a billion (£527 million) in 2015, but are expected to slow this year, with growth estimated at just 6%.
Growth is also expected to fade in the face colour cosmetic market in 2016, with an estimated sales increase of just 8%. It seems, however, there were few blemishes in the face colour cosmetic market last year, with the segment seeing the largest growth rate in 2015 at a beautiful 12%, due in part to the rise of contouring, strobing and colour correcting.
So far in 2016, according to Mintel's Global New Products Database (GNPD), one in four (25%) colour cosmetic products launched in the UK has been a lip colour product, compared to 11% which have been liquid foundations and 10% which have been eye shadows.
Charlotte Libby, Senior Beauty Analyst at Mintel, said: "Sales of lip make-up are expected to grow significantly this year, thanks to a high number of new product launches in the category. While matte lipsticks have been a popular trend, the fuller lip too has been made fashionable again by celebrities such as Kylie Jenner. As beauty blogger tutorials continue to focus on recreating the full lip look, sales of lip products are expected to increase."
Overall, Brits are estimated to spend £1.8 billion on colour cosmetics in 2016, up 7% from £1.7 billion in 2015. While the beauty blogger phenomenon has enhanced sales of the products, so too has the nation's passion for prestige products. Prestige sales of colour cosmetics grew at almost twice the pace of mass market products in 2015, rising by 12% to reach £618 million, while mass market sales rose by a less glamorous 7% to reach £1.1 billion.
Despite the growing popularity of prestige products, today, mass market remains the mainstay of the nation's make-up bags. Two in five (38%) UK women have used or bought prestige make-up products in the last 12 months, compared to 68% who have used or bought mass-market brands.
Mintel research reveals that product innovation is driving sales, with one in three (34%) prestige make-up buyers saying they were prompted to purchase in order to try a new product.
"The strength in colour cosmetics sales growth lies in prestige products, which are growing at nearly twice the pace of the mass market. Innovation is a key driver of sales in colour cosmetics, and prestige brands are identified as being at the forefront of innovation." Charlotte adds.
What's more, just as the number of adults following a free-from diet continues to grow, according to Mintel GNPD, the 'clean living' phenomenon is also having an influence on the beauty arena. The number of new colour cosmetics products launched in the UK with a gluten-free claim grew by a spectacular 677% between 2014 and 2015. Meanwhile, the number of GMO-free products launched grew by 215% in the same time period.
"The clean eating trend has begun to emerge in the beauty markets. The known impact of diet on appearance has sparked a stream of beauty launches in line with current diet trends, such as gluten-free, vegan and detoxing. As well as appealing to health-conscious consumers, these free-from beauty products also hold opportunity to appeal to other beauty consumers, such as those seeking halal-friendly products." Charlotte comments.
Finally, it seems that makeup lovers can't get enough of the likes of Zoella and Tanya Burr as the beauty blogger craze continues to enhance sales of colour cosmetics. Indeed, of make-up buyers, 20% seek out products to create looks they've seen on video tutorials, while 16% say they buy products from brands that have collaborated with their favourite designers, celebrities and bloggers.
"The beauty blogger phenomenon has been one of the most beneficial factors for the colour cosmetics market, inspiring women to experiment with new looks and trends and invest in a wider range of products." Charlotte concludes.