Getting to Mallorca has never been easier as 2018 brings new flights to this property hotspot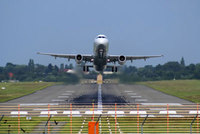 Mallorca is set to receive even more British visitors in 2018 as new flights scheduled from the UK are announced by both Thomas Cook and Jet2.com.
The news comes shortly after latest figures reveal that it was an excellent summer for Spain with a record number of overseas visitors flocking to the Iberian nation. According to National Statistics Institute (INE), Spain received nearly 40 million tourists during peak season and experts fully expect the number to increase next year.
The Balearic Islands are an especially popular destination for Britons as the Mediterranean jewel can be reached for as little as £30 if booked in advance through low-cost airlines such as easyJet.
And due to the largest island, Mallorca's popularity, British travel firm Thomas Cook will launch a new Spanish airline based in the capital, Palma de Mallorca, from spring 2018. The new airline will be called 'Thomas Cook Airlines Balearics' and will provide greater flight flexibility from the island for both holidaymakers and those with second homes on the island.
"With more than one million Thomas Cook customers flying into Palma every year, we have a strong existing infrastructure on which to build."
Christophe Debus, Chief Airline Officer, Thomas Cook Group
Budget airline Jet2.com is also supporting the growing demand by adding 250,000 extra summer seats from its Birmingham base to most popular destinations, including Alicante, Malaga and Mallorca. Last May, the popular low-cost airline unveiled already over 940,000 seats to Palma for next year.
This news is welcomed by leading Spanish housebuilder, Taylor Wimpey Espana, which has been headquartered on Mallorca for almost 60 years. The Taylor Wimpey Espana team are delighted to hear that Britons will have an even greater selection of routes available next year to Spanish airports including Palma as their latest trading statement revealed just how much Brits have contributed to the surge in international inquiries for property in 2017.
"Low-cost airlines have a great exposure to Spain and often offer attractive flight deals for Brits. Accessibility is a key factor for those considering buying a home abroad and with an ever-growing number of flights from the UK, property owners can enjoy even easier access to their second homes on Mallorca."
Marc Pritchard, Sales and Marketing Director, Taylor Wimpey Espana