The Los Angeles homebuying guide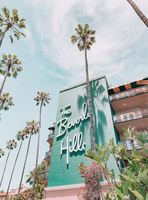 Sinking your entire life savings into a singular purchase of your dream home is not a simple thing to do. Buying a home can be a truly daunting experience, considering all the factors you should have in mind while making such a grandiose purchase. Potential buyers should acknowledge that pricing isn't the only thing that matters. There is more stuff to look into, like where to start looking, what price range to consider, and how to obtain a loan suited for your needs.
This short guide will provide you with enough information to get you started on your search for a home in the City of Angels.
How much does it cost to buy a home in LA?
According to real estate data tracker CoreLogic, Los Angeles County's median price was $665,000 for a single-family home and $525,000 for a condo. As of February 2020, the median asking price-per-square-foot is $442, meaning that a conventional single-family home of around 2,000 square feet could be expected to retail for about $880,000. You should also keep in mind that prices in LA County are very neighborhood dependent.
A variety of factors are to blame when speaking about the priciness of property purchase in Los Angeles. The area's persistent desirability among well-heeled buyers and the shortage of new residential buildings are two factors that real estate experts blame the most.
What kinds of homes can you buy in LA?
Los Angeles is famous for its single-family residences but of course, there are many more types of homes available on the market. Apart from the classic American-style house that sits by itself on its own plot of land, duplexes, and triplexes are also very popular. Condos, which are basically apartments that you can buy instead of rent are another popular option to consider. When owning a condo, all amenities and upkeep are paid for by the homeowner's association, which is funded by monthly fees paid by the complex's residents.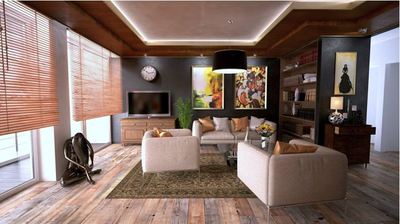 Broadly attached to neighboring units, townhomes offer the space and feel of a single-family home but at the same time, they function more like condos. Then, there are the small lot homes which are somewhat unique for the LA County. Even though they look like townhomes from a distance, they sit on a tiny piece of land barely larger than the housing object itself. Residents don't have to pay dues to a homeowner's association and instead pay much smaller fees for the upkeep of communal space.
Although they are not as common as in New York City, for instance, it's totally possible to find co-ops in Los Angeles too. Very similar to condos, buyers don't technically own their units. They own shares in an association run by a board that often vets potential newcomers. Last but not least, tenancy in common housing units (TICs) has become more popular in Los Angeles in the past few years and is known to be one of the most affordable starter home options in LA.
What about the downpayment?
If you are about to pay in cash, please skip this question. Otherwise, you might need to save up for a mortgage deal. Whatever questions you might have in this part of the house acquiring process, it's for the best to consult a highly-skilled mortgage broker Los Angeles bound and to get all the answers you need from a licensed one.
Producing the traditional 20% down payment can be a major obstruction, given the area's high housing costs. Yet, there are a lot of loan providers who fortunately don't require the 20% downpayment when purchasing a home. Securing a loan, in a competitive real estate market like LA, might be a long and difficult process. Because of that, working with a lender in the early stages of your house hunt will also give you a better sense of what kind of budget you have to work with.
Do I need a real estate agent?
Technically speaking, no, you don't need one. On the other hand, trying to navigate the pros and cons of purchasing a house can be a real challenge without the help of a professional. Besides finding you a home, an agent can be out of tremendous help with arranging showings, guidance through the process of negotiating a price with the seller and setting terms of agreement of the sale.
How long will the home buying process take?
The process can be as short as a single day and as long as three years. There is no definite answer to this one, although it heavily relies on how prepared you are, how picky you plan to be and if you get a bit lucky along the way. On average, the whole process should be forclosed in a six months span more or less.
In order to avoid the "I should have bought that" moment, real estate professionals advise potential buyers to circle down no more than 10 properties to focus on.
Should I just rent instead?
Well, buying vs renting is always a tough decision, and the right answer heavily depends on how long you're planning to stay and whether you're ready to make such a significant financial commitment. If you are planning to stay put for five or more years, buying is a nice investment indeed.
When is the best time to buy?
The city of Los Angeles definitely has seasons and the same goes for the local real estate market. According to real estate professionals, late spring is the season with the freshest offerings with a number of residences hitting the market between April and June.
That is not the time of the year when you'll be able to find the best deals though. Homes in the Los Angeles area tend to sell for a premium in springtime when they are newly offered. If you are looking for the best deal money-wise, the best time for home shopping is late December when much of the offered properties are being sold for less.