3 easy wins for spring cleaning your household finances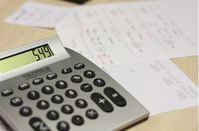 With Spring now well and truly here, you may have been thinking about different ways you could refresh things in your day-to-day life a little.
For many people, this is a time to consider DIY and those little jobs around the house that you have simply never got around to. In contrast, others might be keen to get out to the garden to prepare it for the warm summer months ahead.
However, while those tasks are always worth tackling, this time of year can also be a good opportunity to review your finances and ensure your hard-earned pounds and pence are being used in the best possible way. If this is something you're keen to address, why not take a look at the ideas below for some inspiration?
Cut the nice-to-haves
From the Craft Gin Club and Netflix, to meal and recipe-based initiatives like Simply Cook, there are subscription-based services for all kinds of things these days. Often we take up such memberships on introductory deals, only for them to then lapse and leave us paying for something we potentially do not need.
If this sounds familiar, it may be worth looking at the many things you may have signed up to and whether they're really that essential anymore. This could extend to other memberships too, such as the gym. Could you workout at home or swap the treadmill for a jog?
Get the best deal
Next up, you should look at your key monthly costs to ensure you are on the best possible deal in every case. An obvious starting point might be to look at your mortgage, particularly if you were on a special fixed rate which has now expired and left you potentially paying more than you have to. Getting support on the issue does not have to be complicated, as, for example, you can get mortgage advice from Trussle before you remortgage to ensure you are getting a good deal.
Furthermore, consider utilities including energy and broadband. While it might take time to cover off all of these, the potential savings should mean it is well worth it.
Consider your food bill
Another issue to think about is whether you can bring the cost of your food shop down. This is about more than what you eat as well, as recent research by Which? put a spotlight on how your chosen supermarket can make a big difference to your costs too.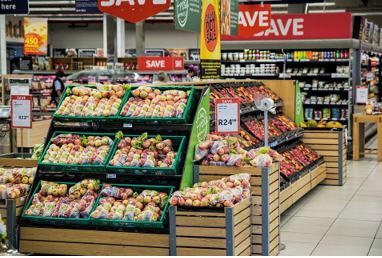 According to Retail Gazette, Sainsbury's was found to be the cheapest supermarket in 2019 with the total cost of more than 50 selected grocery items being around £10 cheaper than rivals like Ocado and Waitrose.
Simple changes
Springtime can be a great time to consider so many different things, but it can be particularly useful for reviewing your finances.
The ideas above should hopefully give you some inspiration on easy changes that you could make, although there may well be other issues you can consider as you look to get your money situation back on track.