Here's what you need to do about your housing if you are moving for work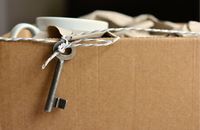 So, the big news finally came to light and your boss announces that you'll need to move to a new office space somewhere far away. If you weren't expecting this at all, you're probably dumbfounded and have questions running laps in your head.
It's sad that you have to be ready with your goodbye to family and friends, but you have another huge headache to deal with: your housing.
Considering that you might not know where to begin with, we'll take a look at some proactive steps you can take to help ease your housing burden.
Look Into Your HR Department
Before you frantically Google for the top real estate agents in your area, it's worth asking your HR department if they can offer any assistance in helping you sell and buy a new home. If your company has hired a relocation specialist like ARCrelocation.com, then you're in great hands as these companies will usually help out with housing-related issues.
Each company is different. Naturally, they would at least reimburse you for all your moving costs as well as provide allowances for you and your spouse to travel to the new area to scout for a potential home.
Consult your HR department, and see if you can fit any of the options they provide in your timeline. Be upfront about any concerns you have and negotiate for a relocation policy that goes in your favor.
If You Have Time, Contact a Real Estate Agent
If your HR department won't offer much assistance in selling your home, it's time to look into finding a real estate agent. On average, it takes about 2-3 months for a house to be sold. Assuming you have that much time, you should spend a day or two to clean up the house for potential viewings.
By clearing out the clutter and removing any grime and weird smells, you can actually increase your asking price by 3-5%.
What if You Need to Sell Quick?
Don't worry, there are modern solutions for that. There are companies that buy property directly from the homeowner such as Opendoor and Offerpad. What you do is tell them about your house for sale, and they will come back with an offer as fast as within 24 hours.
It's very convenient, but there's no perfect system. These companies usually charge a service fee and what you would receive would generally be lower than what you would get from a traditional listing.
Consider Temporary Housing
It's intimidating to move into a new town or city. Before you land a permanent home, it's recommended you look for temporary housing. I'm not talking about a rental property, but houses that specifically have only 2-3 month leases for cases like yours.
These are typically apartment blocks and multi-story homes owned by a developer with this exact purpose in mind, so you won't have to worry about finding furniture as you arrive at your destination.
This allows you to transition slowly into your new area and figure out whether this particular neighborhood is the right fit for you and your family.