Why now may be the perfect time to buy a second-hand car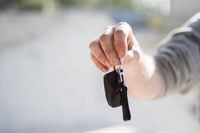 The demand for second-hand cars has recently hit a record high, with sales figures over 40% higher than this time last year in some areas. This comes at a time when new car sales are lower than ever and unlikely to bounce back soon. With the increased demand and supply of used vehicles, now may be the ideal time to sell and upgrade your car.
Should you go electric?
The electric vehicle (EV) market has aged to a point where buying second-hand is now a viable option. Most drivers don't keep their car for longer than six years, yet the average age of vehicles on our roads is 11 years. Electric cars first started appearing on the road 12 years ago, giving the market plenty of time to develop. As a result, you may find some great deals on older models with a bit of looking. However, you should question the seller about battery life and their charging habits to ensure that everything is in working order.
EVs are becoming increasingly popular in Europe, thanks to a range of government incentives. You may find that an electric car makes the ideal choice, thanks to the improving infrastructure surrounding EVs coupled with their lower maintenance and fuel costs. Whatever your needs, it is important to properly research each model before considering a purchase. Set your budget, and begin to read the reviews and specs of those fitting your requirements. While it may seem overwhelming at first, there are many outlets specialising in equipping you with the knowledge to help you choose the perfect car.
Planning your purchase
According to market research, almost 40% of people who were planning on purchasing their next car brand new are now intending to buy used. If you're planning on buying from a used car dealership, there are a number of things to look out for. While their bad reputation may not be entirely fair, to be on the safer side, examine the state of the cars they sell. If the cars on the lot look run down, you may want to buy elsewhere. Before purchasing, make sure the dealership can show you the car's title so you can be sure that its previous loan has been paid off. Warranties are a good sign of a dealership's confidence in their product. While the warranty will never be as long as a new car, four weeks should be enough. Some dealerships are now offering online purchase and even home delivery as added benefits, making the process easier and more convenient than ever.
Buying a used car privately can be a risky business, especially at the cheaper end of the market. While talking with the seller, ask to see as much evidence of maintenance as is available, such as a service book. Look out for signs of neglect, and if possible, take the car for a test drive. Experienced drivers can often sense when something "feels off" with a car, a feeling which often proves true as parts break and need repairing. It's a good idea to bring a friend when meeting the seller and looking at the car: they can provide another perspective and notice things you might miss.
The used car market is experiencing a massive surge in sales, and as a result, competition among dealerships is at an all time high. This can only be a good thing for consumers, who are now benefiting from added incentives like home delivery and sales. Electric vehicles, already accelerating in their adoption rates among drivers, stand to benefit too. The industry has evolved to the point where drivers are selling their old EVs for newer models, making them a viable alternative to drivers who couldn't afford them new.