Are these home warranty companies worth it?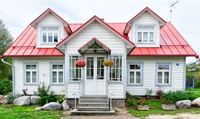 A home warranty provides you coverage in case of damage to home systems like heating and cooling. It also covers other home appliances like freezers, stoves, dishwashers, clothes dryers, and microwaves among others. There are different warranty companies so you need to do your homework to get the best provider that can satisfy your needs. Read on to learn if these home warranty companies are worth it.
Amazon Home Warranty
The Amazon Home warranty has been in operation for about a decade now, but it has industry experience of more than 50 years. The company consists of more than 10, 000 certified technicians and it offers reasonable pricing. You can read other reviews of Amazon Home Warranty to get more insight into the services that are offered by the company. The organization operates in different places and its pricing is determined by location.
Amazon Home Warranty offers three packages that include the Essential Appliances Plan, The Major Systems Plan, and the Combo. Its prices range from $29 to $46 or $349 to $549 per year. On top of that, the company charges a $75 fee for the service calls. You can choose between a monthly warranty or an annual warranty contract. The Essential Appliances Plan covers basic appliances that include the following: Freezer, Clothes dryer, Refrigerator, Trash compactor, clothes washer, and microwave ovens. The Major Systems plan includes the following items: Heating and air conditioning systems, electrical system, jetted bathtub, garage door openers, and plumbing system. The maximum cap for diagnosis, repairs, or replacement of the HAVC system is $2,500 whereas the coverage of elements like plumbing, roof leaks, and electrical system is $500.
The Combo Plan provides coverage in all areas covered by both the Essentials Plan and the Combo Plan. On top of that, it provides coverage in the following areas: garbage disposal, attic fan, ceiling fan, bathroom exhaust fan, doorbell, and kitchen fan. However, you cannot choose your technician and the company does not provide online chat services. Each type of plan covers repairs, replacements, and wear and tear of the appliances and systems covered. The company provides 24-hour services and it operates seven days per week.
First American Home Warranty (FAHW)
FAHW has been in business for over 35 years and it serves more than 590,000 customers. This company is different from other home warranty companies in that it offers first-class upgrade coverage to systems and appliances that were modified or improperly installed. The cost of FAHW depends on factors such as the type of plan that you choose. There are basic and premium plans and the basic plan can cost between $28 and $45 per month. This plan covers items like a pool, pump, and central air conditioning. It also covers appliances like a clothes washer, clothes dryer, trash compactor microwave, and refrigerator.
FAHW also offers a premium plan that costs $42 per month or you can pay $510 per year. This plan covers all items that are covered by the basic plan. On top of that, it also covers major home systems that include the following: heating units, plumbing, valves, filters, timers, electrical systems, garage door opener, central vacuum system, ductwork, and others. The cost of repairing or maintaining major home systems varies from $600 to $2,100. The cost of different plans depends on your location, but it only covers 35 states in the US.
American Home Shield
American Home Shield (AHS) was established in 1971 and it operates in 50 states in the US. The company boasts of four different plans that are designed to suit the needs of different homeowners. The firm also has 15,000 contractors, and it has covered more than 65 million service requests to date. AHS offers plans that cover the entire house systems and plans depending on the type you choose. The Combo Plan is the most popular and it costs $55.99 per month and you also pay a service fee of $75 when you need repairs. This plan covers the following items: dishwashers, doorbells, garbage disposals, trash compactors, and water dispensers. Altogether, the Combo plan covers 21 systems.
You can also consider the appliances plan that covers 10 appliances regardless of their make or age. However, there are certain limitations that are spelled in the company policy that you should understand before you get this particular plan. The Systems Plan covers 12 systems that are covered by the Combo Plan. Again, there are limitations and exceptions that you should understand. The AHS also gives you the opportunity to build a plan that you can customize to cover the appliances and systems that are not covered by the manufacturers' warranties.
Choice Home Warranty
Choice Home Warranty offers 24/7 services and it operates in 47 states in the US. The company has so far attended to more than 3 million service requests and it also has a network of 15,000 contractors. Like other home warranty companies, Choice Company does not allow you to choose a technician or a contractor. You can either choose a Total or Basic plan depending on your needs. A total plan includes a refrigerator, clothes washer, and dryer as well as the air conditioning system.
The prices for these two plans range from $36 to $44 per month or you can pay between $434 and $526 per year. The plan also comes with an additional service fee of between $75 and $125 depending on your location. The cap for repairs is $1,500 which means that you will pay the additional costs if your repairs exceed this amount. You can also adjust this plan to cover more items in your home. Additionally, you can customize your plan to cover the most essential systems and appliances in your home.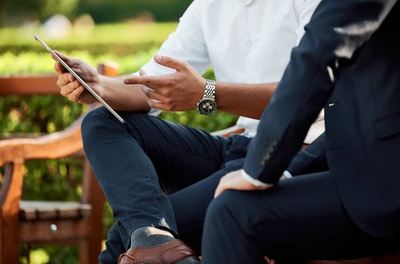 A home warranty is designed to cover items that are not covered by home insurance and this is a great way of saving money. Repairs for home appliances and systems can be costly and this is where your home warranty comes in handy. There are different home warranty companies so you need to consider various factors such as pricing and the plans offered before you choose one. It is also important to check if the company covers your state before you buy your preferred plan.