How to easily make the most out of your yard's potential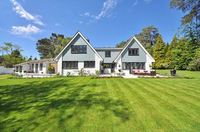 Your yard has the potential to become the perfect outdoor spot for you to relax on your own or spend time with friends and family. Well-maintained yards are always clean, alive with colors, and have unique and exciting features. There are countless ways to ensure that your yard is looking its best, and they don't have to cost a lot of money or require a lot of maintenance. A great yard is a beautiful addition to any home, so here are some tips and landscaping inspirations for you to make the most out of your yard's potential.
Create a Pathway for Areas with High-Traffic
Walkways with high-traffic, such as between your back door and garage, can be beautiful by simply laying stones or making use of concrete and wood beams. It is essential to clean the paths with a pressure hose regularly and to remove moss and weeds so that the path doesn't get overgrown. You can use traditional paving stones or perhaps set interesting shaped stepping stones that weave through your plants and across your lawns.
Design an Area for Outdoor Seating
When you unlock your yard's potential, you will want to spend a lot of time on it. To enjoy the fruits of your labor, it is a great idea to create a designated seating area. The experts at Prince William Home Improvement explain that decking is excellent for a seating area because it is sturdy, waterproof, and separates that space from the rest of your garden. There are perfect decking and home improvements companies all over the country, in Virginia and elsewhere, who will be able to help you with the design and give you a fair quote. Once your decking is complete, all you need to do is add seating and lighting, and you will have the perfect area to relax with friends and a glass of wine.
Combine Different Types of Plants
Different types of plants and flowers bloom in different ways and at other times. To keep your yard looking attractive and colorful all year round, you should choose various plants and flowers. Remember that less is more for landscaping, and a cold, contemporary garden is never overcrowded. If you have a busy schedule and want low-maintenance landscaping, choose plants that do not require much attention. Consider your local climate and other factors such as temperature and levels of sunlight in your yard to select plants and flowers which will thrive in your yard.
Plant Some Trees
Planting a tree or two is probably one of the easiest and least costly additions you can make to your backyard. To produce a tree, you simply need the tools to dig and a little mulch. Trees can add much-needed shape and texture to a yard and can be a great source of shade on a hot summer's day. As your trees grow, they provide extra opportunities such as a treehouse or tire swing for your kids. If you have the right climate, fruit trees are the perfect way to inject a little fun into your garden and provide your family with some free snacks.
Set Up Your Outdoor Lighting
If you have a well-decorated yard, you will want to spend time in it after hours. This is where light sources can be effectively used for both lighting and decorative purposes. One of the most common uses of landscape lights is alongside walkways and paths. Keep in mind that landscape lights do not have to be placed in straight lines. Therefore, let your creative mind go free. For outdoor lighting, string lights are among the most inexpensive yet beautiful to look at with their ambient and soft glow. Another option for outdoor lighting is globe light strands, which are beautiful and durable in any weather.
Engaging Activities that You Can Enjoy in Your Yard
Once you invest your time and effort into transforming your yard, there are so many fun and relaxing activities that you can do; from having an inflatable pool that allows everyone to enjoy a splash in the summer to building an outdoor fire pit outdoors so that everyone can come together for a BBQ. Having a romantic picnic with comfortable blankets and your favorite food under a starry sky is also a perfect way to spend an evening.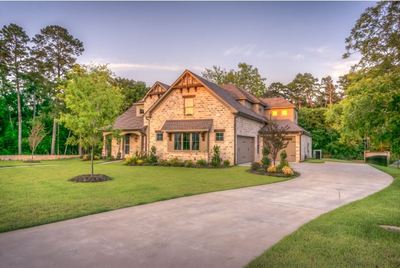 There is so much potential in every yard if you just know how to unlock it. With a little time and effort, it is easy to create a yard that is both beautiful and multifunctional. Try out our tips above and start spending more quality time outside.