Getting a new television? Here are some tips to help you out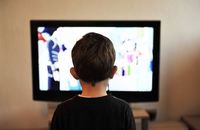 Television is already a patent part of our modern world. Besides in this pandemic situation, having a television is one way to ease one's boredom. It can also help you prevent the risk of stress and anxiety. And choosing the best television that suits you can be one way to heal your boredom or anxiety.
It ain't easy to find the best television that really suits you. There are many different specifications that you need to consider as options for wire connection, smart TV functions, size, and sharpness. As you scroll through this page, we will give tips on how to choose the best and suitable television for you.
Tips on getting a new television
When you are looking for a TV that is the best and fits you, there are a lot of different specifications that you should consider. On this page, we will give you tips that will help you in choosing the best TV for you.
1. Usage of the TV
In choosing a television, one thing you should first consider is what it is for. Whether you watch TV for news, play games, streaming, or sports, these things should be on your mind when you choose a TV. Here are the types of TV, depending on what you watch, that you can take note of when choosing a television.
- Watching basic or standard TV
When you want television to watch talk shows, news, or reality TV, then a basic or standard TV is the best for you. A 4k resolution quality would be enough for you, as there are a lot of providers that offer channels in 4k. Spectrum Channel Lineup, for instance, offers many channels that you can subscribe to and enjoy at home. And streaming sites can also be watched on a basic or standard TV.
- For your home cinema
If you want to watch series and films in high image quality, then a high-end TV will be best for it. As it offers deep contrasts and a realistic color representation. And your home cinema also needs to have good quality speakers.
- For gaming
For a gamer, a TV with an input lag of 20 milliseconds or lower and in 4k resolution is the best. As it provides less delay between your controller and action on the screen.
- Streaming of series and movies
If you are an avid fan of streaming movies and series, then a smart TV is the best for you. A smart platform that can provide you access to a wide selection of streaming services and apps.
- TV for your small room
If you are looking for a TV for your small room, then a 32 inches compact model suits you. You can also look for a compact TV that has a built-in DVD player and CI+ module, for enjoyable viewing.
- Watching sports
If you are a sports enthusiast, a television that has a 100HZ refresh rate will make your sports viewing more fun. It will allow you to see the game clearly and the moving images flow smoothly.
- For lifestyle TVs
If you want a TV that will look good in your living room, you should choose a lifestyle TV. This type of television can blend into your living room's exterior.
- For your caravan or camper
If you want a TV for your caravan or camper, a television between 32 to 40 inches will be the best fit. And if the TV has a 12-volt connection can be useful for your fun viewing.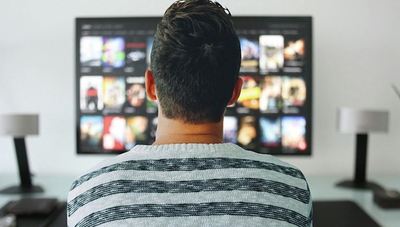 2. TV size
When choosing a television, you should consider the size that you want. A 4k resolution TV will be a better choice. The size of your TV depends on the television's viewing distance and screen resolution. If you sit far away, the HD images will be seen in detail on average screen size. In a small screen size, the subtitles may not be visible. And on a large TV, the images will be displayed less sharply.
3. Smart TV functions
If you want to stream movies and series, then find a TV that has smart functions. As it allows you to access the internet, apps, and online videos. A television with smart functions can also be used as a regular TV.
4. The resolution
You should also consider the resolution of your TV, as it determines the sharpness of the image. A 4k resolution TV is becoming popular for those who stream streaming sites. If you watch a lot of TV programs or DVDs, then a full HD television can best suit you.
5. HDR TV
Another property that you should consider in choosing a television is if the videos can be recorded in HDR. A TV that is HDR capable can give you more realistic colors and bright images.
6. Good quality sounds
The sound quality of television should also be considered in choosing a TV. As televisions get flatter, the sound quality it may produce can be a disappointment for you. So choose a TV that a home cinema set or soundbar can be attached to, for a fun and enjoyable viewing.
7. Connectors
If you want to connect a lot of devices on your television, then consider the connectors of the TV. Choose a television that is sufficient HDMI ports, so that you can avoid swapping the cables on the TV. As swapping can be a disadvantage on your HDMI cables, TV, and even your mood. And also make sure that your television has an optical input if you have a soundbar with an optical input.
8. Assembly of the TV
In choosing a television, you should keep in mind if you want your TV to be put on a cabinet or mount on the wall. If you want your TV to be put on a cabinet, choose a TV whose stand's base leg is in the middle, rather than on the both left and right sides. And if you want to mount it on the wall, then you need a wall mount for it.
Given the tips above, you will now be able to choose the best television that can give you a fun and enjoyable viewing.