3 surprising facts you didn't know were true about payday loans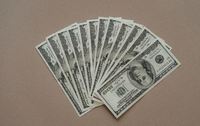 If you need a payday loan in an emergency, you're focused on a few key data points. You want to know how much you can borrow, and whether you can afford to pay it back on time. This information helps you decide if a payday loan will bring your financial emergency to an end or complicate things even further.
But there's a lot more to this short-term financial product than just rates and terms. Whether you're looking into borrowing one for yourself, or you're just naturally curious, keep scrolling. Here are three facts about this financial product.
1. They're Available Online
Since payday loans are an alternative to traditional financing options, they're often lumped together with pawn shops and check cashers. While these lenders may share a similar customer base, each one offers vastly different products. Not only is what you borrow different, but also how you borrow changes, too.
When it comes to pawn shops and check cashing businesses, these lenders are usually tied to a specific storefront. You have to visit their location to apply for, receive, and even pay back your loan.
While some direct payday lenders have a physical storefront, there are plenty more that operate entirely online.
To find out more about how you can borrow money online, check out this resource on alternative options to payday loans. It shows you how online direct loans work by comparing payday and installment loans.
2. The Average Loan Amount is Less Than You Think
When it comes to payday loans, most people aren't borrowing a lot of money. The average borrower gets just $392. That's because these short-term products aren't designed to handle big purchases or repairs.
A payday loan is only meant to float you a little cash to help in exceptional circumstances, such as when a necessary auto repair takes you by surprise. You should only consider getting one as an emergency backup when your paycheck and savings fall short.
There's another reason why cash advances have a low borrowing limit. This financial product is under strict legislation that caps how much you can borrow.
3. Most Borrowers Take out More Than 10 Payday Loans a Year
Although they're marketed as a short-term solution for one-off emergencies, many people slip into the habit of borrowing them multiple times a year. Nearly one-third of borrowers will take between 11 and 19 payday loans in a single year.
If you consistently turn to payday loans for help, it's a sign your budget is faulty. You're probably living paycheck to paycheck and failing to put aside money in savings for unexpected expenses.
These expenses may be spaced out throughout the year, or they could come before your term is even up. If you can't make your payment by the due date — in the case of most payday cash advances, that's by your next payday — rolling over allows you to reborrow for a fee to extend your due date. Shockingly, four out of five cash advances are rolled over.
The Takeaway
Being informed will help you be a better borrower. Now that you understand rolling over is a possibility, you can focus on avoiding this outcome. The same goes for knowing how online platforms and borrowing amounts work. What you learned here today can help you determine if these cash advances fit your finances in an emergency.