4 methods to buy a home before selling tours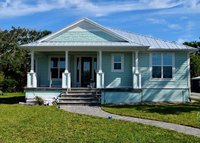 Buying a home is not always an easy process. When you add into the equation of selling your home and buying another one simultaneously, it makes the process a true challenge.
The U.S. has approximately 90 million homeowners. If you're among them, and moving is a necessity, there's a real chance you could be dealing with this problem.
Selling your home first makes qualifying for a mortgage easier, but it also means you'll need to find and move into a short-term rental with your stuff or put some in storage. You'll have to stay in these new digs somewhat disorganized until you find your next home.
Buying a home first means that your personal belongings will be moved once into the new home. It is a lot easier physically and mentally, but it also could require you to be paying two mortgages until your current home is sold. This will affect your debt-to-income ratios and may make it harder to qualify for a new home loan.
If all of your down payment money is tied up in your existing home your down payment can be difficult to come up with. Sometimes, you must find a new house quickly to move into for a new job offer, or you found your dream home and want to make an offer before it gets away. When you buy a new home before selling your current home, you may need to consider reducing your debts by lowering your risk. The following are some popular choices home buyers make:
Contract contingency; if you want to make an offer on a new house, but you don't want to buy a new home until your existing home has sold, you put into the purchase offer that the new home purchase is contingent on the sale of your home. This is the most common way people do it.
In a hot seller's market, where there are many other motivated buyers with accepted offers being typically above the asking price the seller may not accept this contingency. There's not anything positive about a contingency for the seller. However, contingencies of selling your home work better in a buyer's market.
Generally, if your contingent offer is accepted and another buyer submits an offer without a contingency, you should be given a 24-hour opportunity to remove the contingency and buy the home. If you don't remove it, the seller has the option to enter into a contract with the other buyer.
Make the most of your financial strength;
If you have deep enough pockets to handle two mortgage payments at the same time, you may decide to just buy the new home prior to selling your current home. Some people just hire a realtor or property manager to rent out the older home at closing to help pay for it.
Bridge loan — If your financial situation requires you to sell your current home and use the proceeds for the new home, you may want to consider a bridge loan. A bridge loan, is a short-term loan and is designed to be repaid once your current home is sold. Because not every lender offers this loan, only certain mortgage companies and financial institutions will be able to help you.
The bridge loan works great for homeowners who want to use the equity from their existing home to make a large down payment on the new home or pay for it all in cash. This makes it possible for homeowners to proceed and buy the new home even if your home hasn't sold yet.
Another solution is to use your home equity line of credit that you've already opened months ago. This option tends to have a better rate and lower fees than a bridge loan. Either way, you'll need excellent credit above 700 and a lot of equity in your current home.
The lingering problem is you will be responsible for paying both mortgage payments until your old home is sold. Purchasing a new home and selling a current home isn't always easy. A lot of factors come into play when buying a home.
There are two parties. The buyers and sellers, along with potential repair or appraisal issues during the inspection periods and market conditions. Nonetheless, homeowners frequently deal with both issues and you can too.
A fourth option is to rent back your home you just sold from the new owners. This is called a seller-leaseback. You are allowed a maximum of 60 days after the sale if the new owners bought it as a primary residence. Otherwise, if it is a second home or rental for the new owners you can legally stay longer giving you more time to find your next home.
Tips
Since buying a home is always a big investment for most people, prepare in advance as much as you can. Fix any repairs you put off so this doesn't hold up the sale or give the new buyers a credit.
Since this is a double transaction it is highly recommended that you use an experienced real estate agent. Not your friends or relatives, but agents who will know what to do beforehand during the sales.
It's super important to understand that when it is easier to sell a home, it is also hard to buy one. It works the opposite way too. Recognize which type of market your neighborhood is in, and work on the challenging issues first.