Important things you need to understand about e-bikes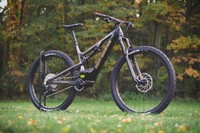 If you love to get outside and go biking but are starting to lack the strength and endurance to go for long trips, you might want to consider getting yourself an e-bike. These bikes come with an integrated electric motor which can be used to assist in pedaling. This means that you can overcome hills that much easier and also be able to bike for longer periods of time. While the bike does help you out, it is not a free ride. You still will have to pedal and put some work in. Here are some important things that you have to understand about e-bikes.
There's an E-Bike for Everyone
A common misconception people make with e-bikes is that they will have no use for them. This is completely untrue as many e-bike designers have created a bike for essentially any occasion. While you might not be interested in an electric bike that can go around the city, you might be interested in electric road bikes which can tackle the most difficult terrain. Going up and down mountains can be extremely difficult, having a road bike that can assist you will make it so you can bike for a longer time and still get the workout that you are looking for.
Maybe you aren't looking to go road-biking for example and want to do something within the city. Once again, there are basic models that can easily help you move around from point A to point B. It doesn't stop there either. There are some e-bikes that are equipped to work with traveling vendors, allowing you to haul a lot of weight. No matter what you are looking for from your bike, you can definitely find an e-bike that is going to help you achieve what you are looking for.
You'll Still Get a Workout
As mentioned above, an e-bike does help you out while pedaling, but it is not a free ride. If that is what you are looking for you are not going to enjoy a free ride. Studies have shown that people have been wanting to get out onto bike trails more often but have been lacking the cardiovascular endurance and confidence to get out there. With an e-bike, they can still get that workout they are looking for while being able to bike to areas that they never thought of. Studies have also shown that those who have an e-bike go out much more often and also bike for much longer times than those who do not. If you are looking to increase the amount of time that you spend biking, you should definitely look into getting yourself an e-bike.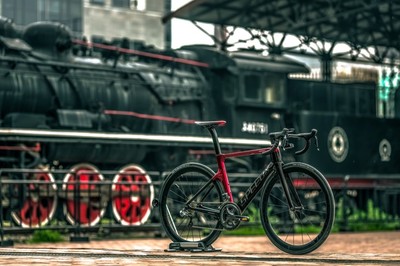 Check Necessary Signs
E-bikes are a great invention, but that does not mean they don't have their own set of controversies. Within the biking company, many elitists are frowning upon them and even trails have been working against them. Before you take your e-bike onto a trail, take a look to see if there are any signs prohibiting motorized vehicles. Unfortunately, your bike falls under this category and you will be in trouble if caught on a trail. The good news however is that biking communities are understanding that these are becoming more common and therefore are starting to adjust the rules and regulations to allow these on trails. It might be a little shaky at first, but in a year or two, e-bikes are going to be much more common on trails.
They Can Be Heavy
When compared to a regular bike, they are typically about 20 to 30 pounds heavier. Where does all this weight come from? The battery that is mounted above the back wheel and the motor are the main reasons why this occurs. You shouldn't have to worry too much about the weight though as assisted pedaling will still make it easy for you. This weight will play a factor however is you are planning on mounting the bike or carrying it around for a bit. Before you buy an e-bike, pick it up and see if that weight is okay for you.
These are a few things that you have to understand when it comes to e-bikes. While they can be a little expensive, they are great for getting you into the sport and allowing you to experience things you never thought you would. Find out what you want to use the bike for and then from there make your purchase. Always take your bike out for a ride as well as you want something that you are going to be able to ride comfortably. What are you looking for in an e-bike?